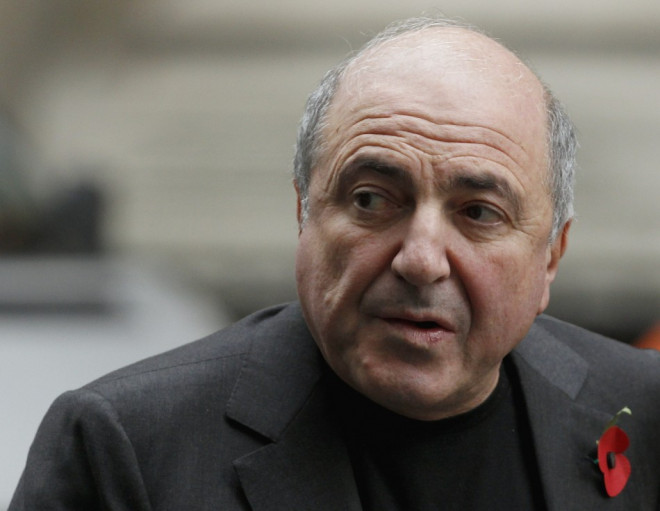 Russian oligarch Boris Berezovsky sank into a deep depression and became suicidal after losing a legal battle against Chelsea FC owner Roman Abramovich, an inquest has heard.
Berezovsky was hit with an estimated £100m pound legal bill after a 2012 claim for £3bn in damages went in favour of Ambramovich.
Berezovsky alleged Ambramovich had intimidated him into selling shares in Russian oil company Sibneft for a knockdown pric, but London's High Court dismissed the claim.
Following the trial, the 67-year-old sought refuge at his ex-wife's house near Ascot, Berkshire, where he was found dead on the bathroom floor in March 2013.
Giving evidence on the first day of the inquest, his bodyguard Avi Navama claimed his boss changed after the defeat.
He said: "Before the verdict he was a very active person. He didn't sleep much. After the verdict he was depressed. His routine changed completely, he stayed most of the time in his room."
The body of Berezovsky, who fled Russia in 2000 after Vladimir Putin's ascent to power, was identified by his daughter from his first marriage, Elizaveta Berezovskaya.
The inquest continues.
Berezovsky vs Abramovich - battle of the Russian oligarchs

Roman Abramovich won the battle of the oligarchs in 2012

Berezovsky took Abramovich to London's High Court claiming the Chelsea FC owner had intimidated him into selling shares in Russian oil company Sibneft for a cheaper price than they were worth.

Abramovich claimed Berezovsky was involved with his dealings merely as a fixer to help establish business contacts.

Berezovsky was claiming £3bn in damages but the court dismissed Berozovsky's claims, describing the once second richest man in Russia as an "inherently unreliable" witness.

The case attracted a lot of interest as it shone a light on the fire sale of Russian energy companies in the wake of the fall of communism during the early 1990s, when a small group of oligarchs, including Berezovsky and Abramovich, accrued their vast wealth.

The case was said to be one of the most expensive in legal history, with armies of lawyers charging up to £1,000 for their services.