Boris Bike Epic: Man Rides £2 London Bike to French Peak and Returns It Seconds Before 24h Rental Expires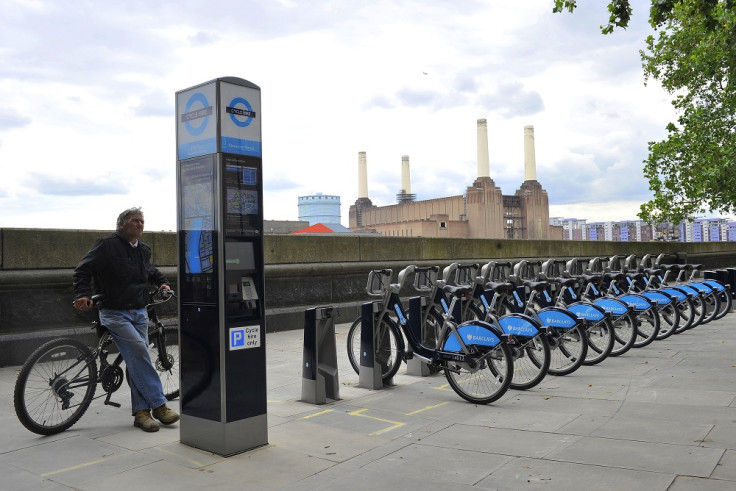 A man rode to the top of a French mountain on a "Boris Bike" and returned it to a London docking station with just 22 seconds to spare before the 24-hour rental period expired.
Rob Holden, 46, paid £2 to hire out one of Boris's London bikes in October before driving with two friends through the Eurotunnel and on to Mont Ventoux in Provence.
Holden then began his 22km, three-hour ascent of the mountain before returning to London to return the bicycle to a London docking station.
"I've done a lot of cycling, but it's like nothing I've ever done before and I wouldn't do it again," Holden told The Times.
"It's relentlessly steep and on a bike that heavy with gears that aren't low enough I constantly felt like I was going to let everybody down."
The "Boris Bike" itself weighed 23kg, three times more than the minimum weight of 6.8kg required for a Tour de France race bike.
Despite stopping for a photo at the summit, Holden and his friends made it back to London in the nick of time.
Half a minute later and Holden would have been fined £150 but the ride itself raised £4,000 for Macmillan Cancer Support.
"We made the Eurotunnel with two minutes to spare but the boat was 10 minutes late getting into Folkestone, where we came out to find the huge storms and torrential downpours and had to drive at 40mph to the nearest docking station," Holden continued.
London Mayor and creator of the bikes, Boris Johnson, lauded Holden and his friends declaring that their efforts had "shown our Gallic cousins just how sturdy our city's hire bikes are".
© Copyright IBTimes 2023. All rights reserved.