Boris Johnson: Britons Travelling to Syria and Iraq 'Should Be Presumed Terrorists'
Mayor of London wants Isis fighters stripped of their British citizenship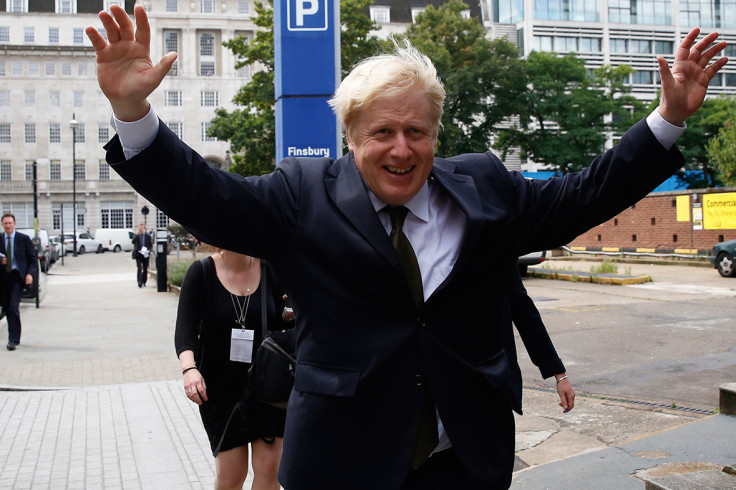 Britons travelling to Syria and Iraq should be presumed as terrorists unless they are proven innocent, and have notified the authorities in advance, Boris Johnson has said.
The Mayor of London also claimed most Britons wanted "someone to come along with a bunker buster" to kill the reportedly British Jihadist, who beheaded US journalist James Foley, "as fast as possible".
Writing in his column for the Daily Telegraph Johnson warned that those fighting abroad to join support Isis (Islamic State) should be stripped of their citizenship.
"We need to make it crystal clear that you will be arrested if you go out to Syria or Iraq without a good reason," he wrote.
"At present the police are finding it very difficult to stop people from simply flying out via Germany, crossing the border, doing their ghastly jihadi tourism, and coming back."
He said if Britain fail to take on the Islamic State it would lead to "a tide of terror will eventually lap at our front door".
More anti-terrorism laws
Calling for a change in border control legislation, he wrote: "The law needs a swift and minor change so there is a 'rebuttable presumption' that all those visiting war areas without notifying the authorities have done so for a terrorist purpose."
"What is the point of having a defence budget, if we don't at least try to prevent the establishment of a terrorist 'caliphate' that is profoundly hostile to civilised values?" he added.
British intelligence agencies are understood to be close to identifying the Islamic State killer of Foley, who has been dubbed "jihadi John".
Rapper Abdel-Majed Abdel Bary, 23 is a key suspect in the murder.
"Young men such as this killer are famously told that if they die in 'battle' they will be welcomed in heaven by the sexual ministrations of 72 virgins," Johnson also wrote.
"Many of them believe it - even though scholars have suggested that the reference to 'black-eyed virgins' is in fact a promise of 72 raisins.
"I suspect most of us don't give a monkey's what happens to this prat in heaven, whether he meets virgins or raisins - we just want someone to come along with a bunker buster and effect an introduction as fast as possible."
Up to 500 Britons are believed to be fighting with the Islamic State.
© Copyright IBTimes 2023. All rights reserved.