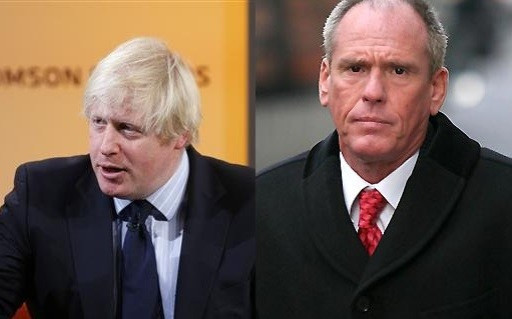 The funeral of a gangster's father looked like proving costly for Boris Johnson when the London mayor was given a £65 parking ticket.
The popular politician was left out of pocket when Islington council suspended the residents' bay to make room for the large turnout of guests at George Adams' funeral.
Although drivers were warned in advance about the restrictions, Johnson failed to move his Toyota Previa in time for the service.
"A car occupying the suspended bay was removed. A penalty charge notice of £65 was served," a spokesperson for Islington Council said.
However Johnson's charge has since been withdrawn because he holds a valid resident's permit.
25 murders
Islington was brought to a standstill earlier this week as Adams was laid to rest by his son Terry.
Notorious Terry Adams, whose family is linked to 25 murders, led the procession which included a 30-strong cortege and a horse-drawn carriage.
Johnson's spokeswoman confirmed that he received the fine for failing to act in time.
"The council moved the Mayor's car, and those of other local residents, to accommodate a funeral procession from a nearby church," she said.
"The Mayor had been approached to move the car himself, which he was happy to do. However, when he went to do so he couldn't find the car because it appeared the council had swiftly solved the situation by moving it themselves to a parking bay nearby."