Boris Nemtsov murder: Vladimir Putin should not be the only suspect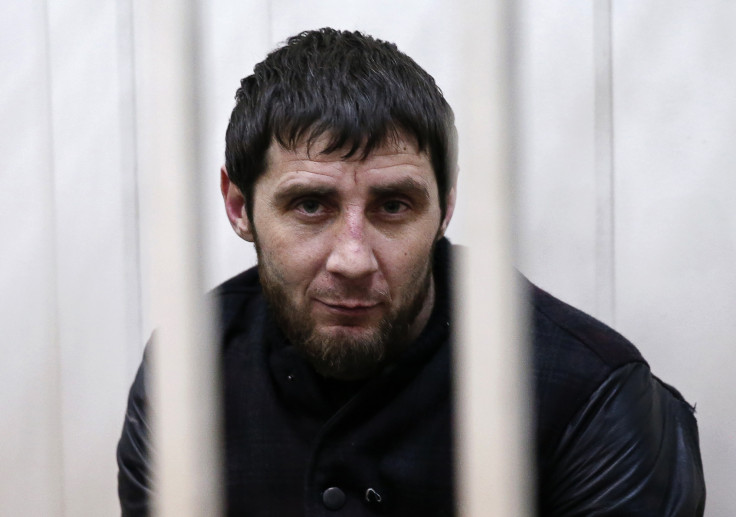 The massive satellite, called a RORSAT, for radar ocean reconnaissance satellite, was specifically designed for maritime surveillance.
The thermal image on the screen was black...but it changed to green with two white patches...The image was of the surface of the water, and some of the water was half a degree warmer than it should have been.
"Sunlight, perhaps?", the colonel asked.
"No, Comrade, the clear sky gives even sunlight to the entire area...Two submarines, perhaps three, thirty metres under the water...Perhaps one of their 'Ohio'-class boats is being protected by a hunter sub, as ours are."
"...Well done, Comrade Academician."
The late Tom Clancy's book, The Hunt For Red October, from which this is an extract, was first published in the United States by the Naval Institute Press in 1984. The author was renowned for his intensive, thorough research and his books raised many an eyebrow in military and naval circles though he seems always to have got on well with them, so that the technical details in his passages are a pretty accurate reflection of the state of technology at time of print.
At 10.31pm, according to CCTV footage, on 27 February, Boris Nemtsov, a leading, if not the leading figure of Russia's opposition to President Putin, was shot by an assailant at close range four times in the back as he crossed the Great Moskvoretsky Bridge. Accompanied at the time by his girlfriend, 23-year-old Ukrainian model Anna Duritskaya, the couple had just left one of the GUM department store's restaurants and had decided to walk back to Mr Nemtsov's apartment.
The killer had apparently been waiting for the politician-cum-businessman on the stairs of the bridge and after slaying his victim, fled to a waiting parked car on the bridge that immediately sped off. Ms Duritskaya, the main witness and unharmed, was able to give a description of the man and a silver-coloured car with North Ossetia number plates. Kept under protective guard by the Investigative Committee, she was finally allowed to return to Kiev on 03 March and is currently under witness protection by Ukraine's Prosecutor General's Office.
Although the Great Moskvoretsky Bridge crosses the river next to the Kremlin, initial reports suggested that the only TV footage of the incident had been captured by an all-weather camera of TVC, a state-owned channel administered by the City of Moscow. The film of rather poor quality had missed the actual killing due to a passing snow-clearing truck.
Not unreasonably, cries of "Foul" arose from around the world, many possibly made by readers of that aforementioned book, incredulous that a murder committed so close to the Kremlin, one of the most heavily protected centres of government anywhere and bristling with all kinds of technology – including cameras by the score from every angle – should not have picked up the incident. The Federal Protective Service (FSO), a very powerful body which includes the Russian Presidential Security Service, said all their cameras (at that time?) were pointed towards the Kremlin.
Conspiracy theorists, including many politicians and commentators in the West, made statements to the effect that the act must have been ordered by, or at least with the connivance of, President Putin, the target over several years of Mr Nemtsov's censure – or put more strongly, invective.
In contrast, President Putin described the crime as "vile", promised to take charge of hunting down the perpetrators, his spokespersons emphasized the positive aspects of Mr Nemtsov and a substantial reward was offered by the authorities for information leading to the arrest of the killers.
Given the level and duration of Mr Nemtsov's criticism of the Russian Government and in particular of Vladimir Putin, both in his role as Prime Minister as well as President, it could be argued that Russia's leader has been surprisingly tolerant or even insouciant towards his political foe. Even the President's detractors reckon his approval rating to be in the 60 – 65 per cent range. Other polls put his score 20 per cent higher so he can arguably afford to be gracious to his foes.
Who else could have had a motive to kill Mr Nemtsov?
Back in late 1997, Russia's First Deputy Prime Minister, Anatoly Chubais, was caught up in a scandal by accepting a $90,000 fee in a book deal. An investigative journalist working for his, by this stage, political opponents, cited a clear conflict of interest and hinted at much worse for the then blue-eyed boy of Russian politics.
President Yeltsin dismissed a number of Mr Chubais's close colleagues who were implicated in the sting and the spat revived criticisms that had previously come to light over a $3 million interest-free loan to the Deputy PM's own think-tank firm. Two banks were implicated with strong connections to Mr Chubais, both heavily involved and "favoured unfairly" in the numerous state sell-offs that were happening during President Yeltsin's tenure.
Small in comparison to outrageous goings on in Russia at this time but nonetheless, a severe dent in the reputation of one held to be a paragon of virtue. Whilst Mr Chubais continued to be regarded very highly by politicians and economists in the West as one of the principle faces driving "reform" towards a capitalist model, the overwhelming majority of Russia's population were suffering the effects of rapid change from a command economy with high inflation.
There was much hardship with any savings made worthless whilst at the same time a few were able to carve up the assets of the state and suddenly become billionaires. Coupled with a collapse in the morale of the armed forces, Mr Chubais became the face to despise.
In fairness to him, many of his government and economic reforms worked – eventually and with some tuning and it was not his fault that too many with power, allowed corruption to reach the levels it did. Some of his suggestions and checks were overturned by the Congress of Deputies, others by decree of President Yeltsin.
Mr Chubais effectively left politics in 1998 to become chairman of a state-owned electricity monopoly and in September 2008, President Medvedev appointed him head of Rusnano – Russia's former Corporation of Nanotechnologies.
His Yeltsin years driving privatisation however, nearly proved fatal for him. On 17 March 2005 he was nearly killed when his armoured car was badly damaged by an improvised explosive device outside Moscow. The car was able to drive on though it and the car following, carrying his bodyguards, came under a hail of fire.
The would-be assassins escaped in a SAAB which belonged to the wife of former Spetnaz (Special Forces) Colonel Vladimir Kvachkov. A highly decorated officer, the Colonel refused to admit or deny guilt when charged but stated that such a murder would not even be "a misdemeanour".
The colonel cooled his heels in prison for three years before a jury acquitted him.
On 09 March, the state-owned Russia Today reported that Zaur Dadaev, a Chechen and one of five suspects arrested over Mr Nemtsov's murder, admitted on Sunday at the Basmanny Court session in Moscow, that he was involved in and organised the murder for "...negative comments on Muslims and Islam..." made by his victim.
Well, we shall see but there was one other "face" driving those "reform" and "privatisation" years with many a protesting group of peasants or workers demanding imprisonment or hanging and such like for both men. Mm, yes, the face in the noose was that of Boris Nemtsov.
© Copyright IBTimes 2023. All rights reserved.