Bruce Springsteen gave President Barack Obama's White House staff a warm sending-off earlier this month. The Born In The USA singer is said to have performed a secret gig for around 250 employees on 12 January with an intimate solo acoustic set.
The Boss, 67, reportedly performed a 15-song set in the East Room as various staff members and Obama, accompanied by First Lady Michelle Obama, watched on. Springsteen is said to have dedicated his single Tougher Than The Rest to the first couple and, although he talked politics, reportedly made no mention of President-elect Donald Trump, whose inauguration takes place tomorrow (20 January).
Sharing details of the intimate gig, a guest wrote on Backstreets, a Springsteen publication: "The vibe in the room, and all night, was very familial. There were no special celebrity guests or anything – just staff folk and their significant other. The mood in the room the whole night — both reception and concert — was not exactly sombre, but it wasn't festive, either. There was a clear sense of something ending, both with the conclusion of an adventure for the staff and the silent presence of the coming political transition."
The songs Springsteen performed included his "protest song" Born In The USA, Dancing In The Dark, Working On The Highway and Land Of Hope And Dreams. After the iconic musician wrapped up the special concert, Obama, 55, delivered a speech praising Springsteen and his hardworking soon-to-be former members of staff.
The guest said on Backstreets: "He thanked Bruce in turn — something to the effect of, 'He's been with us for some time now, performing his craft to show his support. But POTUS mostly focused on thanking the staff and their families for all they'd given and given up, 'missing kids' soccer games', etc."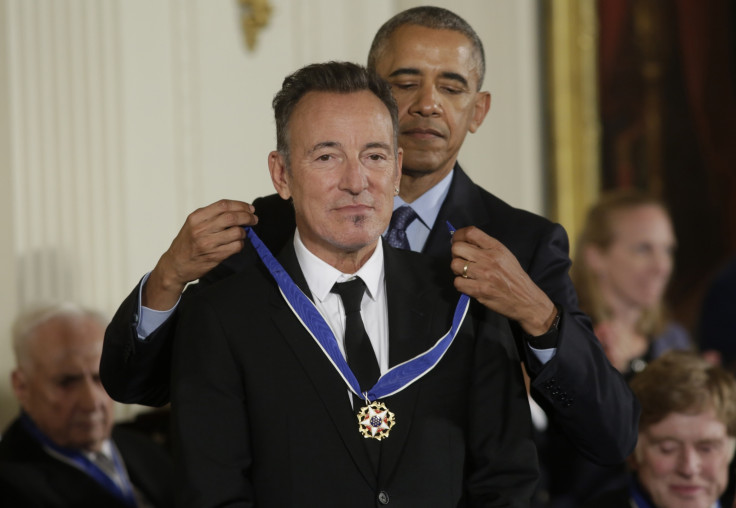 Springsteen has long supported Obama throughout his two-term presidency and performed at the We Are One concert when the Democrat was inaugurated in 2009. In November 2016, the singer-songwriter was honoured with the Presidential Medal Of Freedom.
Awarding the singer with the highest honour a US citizen can receive, Obama said: "These are all anthems of our America, the reality of who we are and the reverie of who we want to be. I am the President, he is the Boss. And pushing 70, he is still laying down four-hour live sets. If you have not been at them, he is working! Fire-breathing rock 'n' roll. So I thought twice about giving him a medal named for freedom, because we hope he remains, in his words, a 'prisoner of rock 'n' roll' for years to come."
Springsteen has also publicly voiced his disdain for President-elect Trump, describing him as a "toxic narcissist".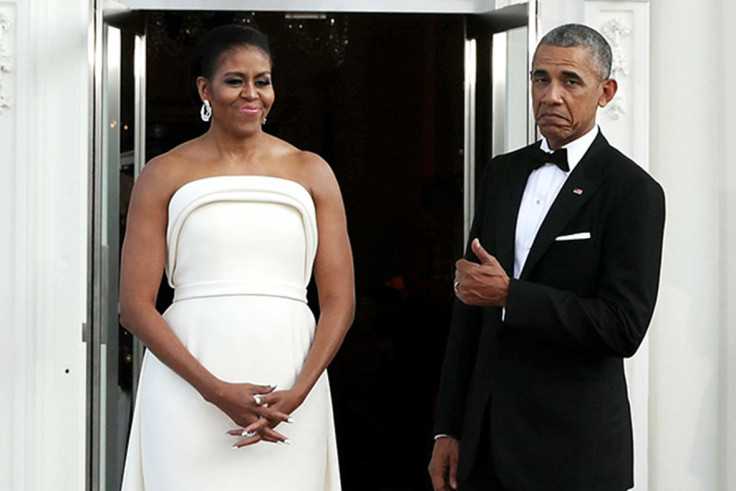 Setlist for Bruce Springsteen's secret White House gig
1. Working On The Highway
2. Growin' Up
3. My Hometown
4. My Father's House
5. The Wish
6. Thunder Road
7. The Promised Land
8. Born In The USA
9. Devils & Dust
10. Tougher Than The Rest
11. If I Should Fall Behind
12. The Ghost Of Tom Joad
13. Long Walk Home
14. Dancing In The Dark
15. Land Of Hope And Dreams