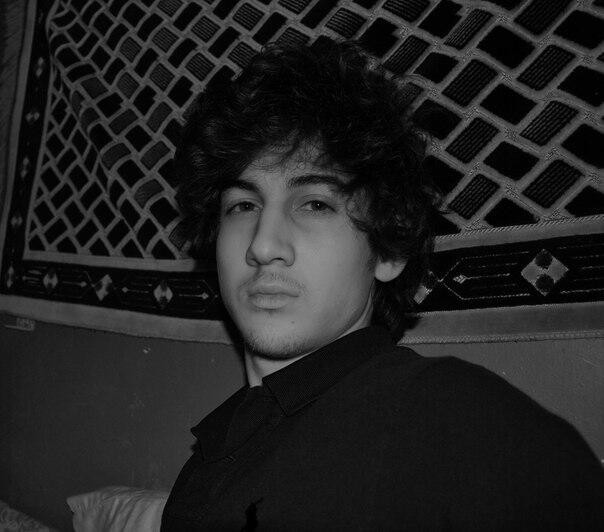 A series of chilling online messages posted by the suspected Boston marathon bomber Dzhokhar Tsarnaev has come to light.
Just hours after the shrapnel-packed explosives killed three people and left more than 170 injured, at 8.04pm on Monday, Tsarnaev, posting on Twitter under his tag @J_tsar, wrote "Ain't no love in the heart of the city, stay safe people."
On 8 April, in a haunting posting the week before the attack, @J_tsar tweeted: "If you have the knowledge and the inspiration all that's left is to take action."
Last August he wrote: "'Boston marathon isn't a good place to smoke tho'."
Tsarnaev's followers rocketed to 75,000 when he was named as the police's prime suspect for the attacks.
The Boston Globe reports that on Wednesday he was seen on the University of Massachusetts campus with friends. "He was just relaxed," said one witness.
His older brother, Tamarlan, was killed in a shootout with police on Thursday 18 April, from which Tsarnaev escaped alive but wounded and hid in a boat in a backyard in the Watertown area of the city. He was discovered and arrested by police on Friday night after a manhunt that brought the city to a standstill and is currently being treated in the same hospital as many of the bombing victims.
Dzhokhar was in the process of switching university majors to nursing and had worked as a lifeguard at Harvard.
One friend told CNN: "He is a normal kid, he parties, he sometimes smokes - if you know what I mean. He was as American as I am - he was born and raised here. This kid was a walking angel."
The majority of 1,099 tweets he sent from the account paint the picture of a normal teenager, interested in sport, girls, hip hop and TV programmes such as Breaking Bad.
However some provide possible hints of other plans.
On 21 April 2012 he wrote in Russian: "I will perish young" while last month he tweeted "Never underestimate the rebel with a cause".
His older brother Tamarlan is believed to have been more alienated from life in America, and a YouTube selection of videos by him contained speeches by jihadists.
Their family hailed from Chechnya, where two separatist wars have been fought against Russia, galvanising Islamist feeling in the country.
His page contains the logo of the FC Anzhi Makhachkala football team from the southern Russian region of Dagestan, where according to his uncle, Dzhokhar was born. It contains the Arabic phrase Salam Aleikum, a common Islamic greeting translating as "Peace be Upon You".
In one tweet after the bombings, Dzhokhar wrote "What 'god hates dead people?' Or victims of tragedies? Lol those people are cooked."