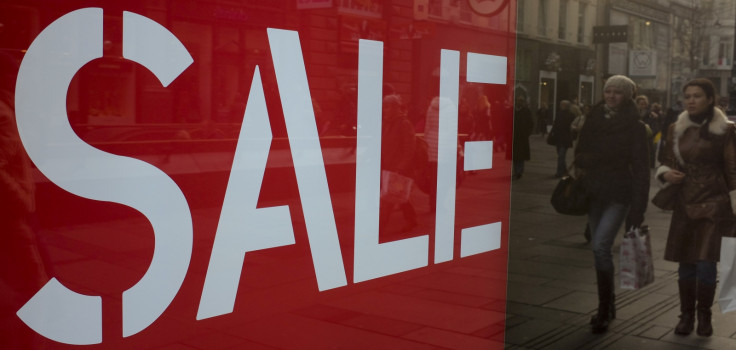 This Boxing Day, fashionistas the world over will be faced with one of the hardest decisions they have had to make all year.
Do I brave the high street on the biggest shopping day since Black Friday or navigate through the sales online from the comfort of my own home?
The wrong choice could be the difference between snagging those shoes you have been craving for months at half the price or starting out the New Year miserable and 'so last season'.
There's no doubt that there are benefits to both methods based on your individual needs and the types of items you are hunting for.
To make it easier to decide whether you will be #teamonline or #teaminstore come 26 December, IBTimes UK has put together a list of the pros and cons you should bear in mind.
Online
Pros
You can avoid any potential changing room showdowns, long queues and traipsing around the high street for hours on end. Goodbye stress.
Drastically reduces chances of impulse buying as you have longer to consider your purchase and can even double-check you don't have anything similar in your wardrobe.
You have refreshments and heating at your disposal.
Pyjamas are an acceptable form of uniform. Thanks to the internet you don't even have to get out of bed.
Exclusive online deals, discount coupons and vouchers.
Cons
You can spend hours looking online for a hard-to-find item and once it's sold out, it's sold out.
While it is convenient having items delivered to your door, most retailers have a backlog of deliveries over the festive period so waiting times tend to be longer. Shipping costs can also make online shopping more expensive and less appealing.
You miss out on what could be a fun day out with friends or the satisfaction of rooting through the chaotic rails and finding the very last of an item you have been dreaming about.
In store
Pros
You can touch and see your purchase on the spot before paying for it. That way you can check the fit and any faults before handing over your cash.
Enjoy the sweet taste of instant fulfilment by bringing it home immediately free of charge. Who wants the drama of shipping costs, lost packages and tracking codes over the festive season?
You can get support and advice in store so you won't have to wonder "Does my bum look big in this?" It's much easier to create a rapport in a retail setting.
If the store doesn't have something you want, staff can contact another branch on your behalf to find out if it's in stock.
You can work off some of your Christmas dinner, get away from overzealous family members and get some fresh air while enjoying some retail therapy.
Cons
Pack comfortable shoes because you could be queuing for what feels like forever, especially during peak hours.
Oil price may be at a five-year low but you if plan on driving, remember to bring cash for fuel especially if you're heading to an out-of-town shopping centre. And make sure you leave enough time to find a parking space...
Discreet shopping in physical stores can sometimes prove difficult. Try buying sexy lingerie without getting a few awkward stares.