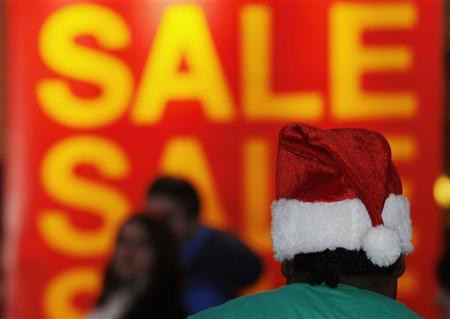 Forget Christmas! Boxing Day is almost here.
Millions of bargain-hunters will be up at the crack of dawn come 26 December in the hopes of bagging some impressive discounts and deals. If you happen to be one of the scores braving the high street, remember: Preparation Is Key.
While Boxing Day aka 'the day humanity loses all sense of reason' can be a fun day of retail therapy, it can also cause your stress levels to go through the roof and leave you pulling out your hair as you battle crowds and chaos.
To help you navigate through sales hell without any changing room bust ups or major disasters, IBTimes UK has put together a fool-proof Boxing Day Survival Guide.
Start early
It might seem like a pretty obvious one but as the saying goes "the early bird catches the worm". Millions will be hitting the high street on Boxing Day so in this case the worm could be that dress you have been dreaming about since your eyes met through the shop window. Here's a list of all the opening times for all the major shopping centres in the UK. You're welcome.
Stay hydrated
Remember: Water is your friend. Battling huge crowds, standing in long queues and raiding sales racks make for thirsty work. With all the stores you will be trudging to, staying hydrated with some H2O is vital so make sure you have some in your bag.
Get the inside info
Why not stay one step ahead of the bargain-hunting game by signing up to mailing lists for retailers such as Asos, Topshop, Whistles and Gap? Not only will you get tip-offs, but you will be able to get your mitts on some exclusive items as a member.
Consider the staff
Given the choice, most sales staff would rather be at home eating leftover turkey than working on Boxing Day. Imagine trying to stay jolly when hundreds of frustrated customers are directing their pent-up resentment at you. So be kind, patient and mind your manners.
Multi-task
Why not put your smartphone or tablet to good use by checking out the online deals while in store. You will be able to compare prices, check stock and change your shopping strategy at a whip, without missing out on any in-store deals.
Say no to impulse buying
You can be easily tempted to buy an item even if it is not really something you would wear or use simply because it's on sale. This is a big no-no. No matter how appealing that crop top looks, if it doesn't go with anything in your wardrobe or is that tad bit too small, then walk away. Remember: a bargain isn't a bargain unless you would have paid full price for it.
Stay at home
If you cannot wait for the store to open, and hate the idea of traipsing around the high street for hours on end only to have your heart broken, head online.
Most retailers will start slashing prices at the stroke of midnight and you can shop till your heart's content while sitting on the sofa.
Let the madness begin!