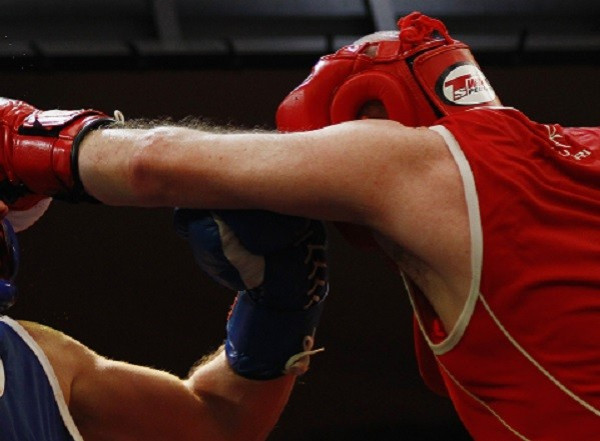 Eighteen people have been killed in rioting in Indonesia after a popular boxer lost a close match on points.
Chaos erupted inside a stadium in the north of the country, following a controversial decision by judges in a bout between local hero Yulianus Pigome and rival Alvius Rumkorem.
Fans packed into the Kota Lama Stadium pelted officials at ringside with missiles, including chairs, after Rumkorem was awarded victory.
Supporters of victorious fighter Rumkorem responded with a hail of bottles aimed at rival spectators.
The disorder broke out in the town of Nabire, in a stadium which was reportedly packed to more than double its capacity of 600.
Victims were crushed underfoot as rioting sent people fleeing to the exit doors. Eleven of the 18 who died were women.
Extra police and troops were drafted in to put down the unrest.
Lt. Col. Gede Sumerta Jaya, police spokesman in the Papua province, said the judges' decision for the Bupati Cup sparked the chaos.
''Everyone else made a quick dash for the exit in fear the violence would get out of control, and dozens of people were trampled on,'' he said.
A survivor of the stampede told local press that only two of the venue's five exit doors were working.
The witness, who did not want to be named, said: "There are five gates to the stadium, but only two were in operation during the match.
''So I just ran to the one closest to me.''
The town of Nabire lies just under 2,000 miles from the Indonesian capital of Jakarta.