Boxing legend Manny Pacquiao's political ambitions to clash with fight commitments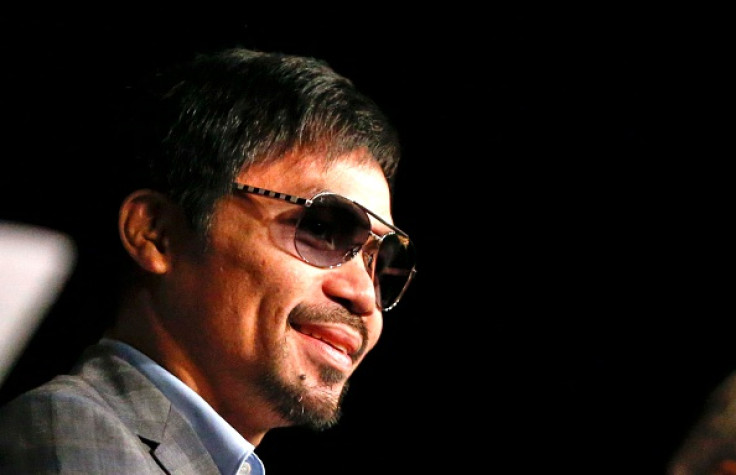 Manny Pacquiao's run for office in his home country is all set to clash with his boxing commitments, and this has not gone down too well with Philippine's Election Commissioner Rowena Guanzon, who has stated that Pacquiao will have to refrain from entering the boxing match during his campaign for the senator seat in May.
The 37-year-old, who is set to fight Timothy Bradley on 9 April, exactly a month before the May elections, may have to face the consequences if he violates the Fair Election Act, with Guanzon claiming the match would give him massive publicity ahead of the elections and could swerve people into voting for him.
"They say he's going to have a boxing match. He can, of course, box. That is his privilege, but if he shows his boxing match (on TV) here, in my opinion, it will have consequences on his candidacy", Guzman said, as quoted by The Star Online.
"I don't want to pre-empt the commission. In my opinion, it will have consequences. Let's see if he will decide to have a match and air it here."
"That's unfair (the massive publicity). Newscasters, if they run, they go on leave because that would be unfair to the other candidates. That is the intent of the law."
However, election lawyer Romulo Maca­lintal has said if there is any election offense under the country's laws, it cannot be invoked against the boxer because the fight will be held in Las Vegas.
Pacquiao, who was in the news recently for his homophobic comments, was dropped by Nike after he claimed that people in same-sex relationships are "worse than animals".
© Copyright IBTimes 2023. All rights reserved.