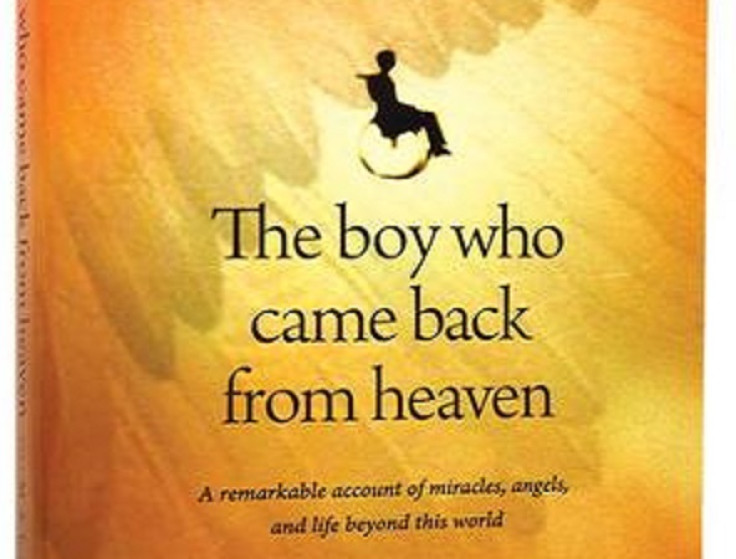 A big-selling book about a disabled boy's account of going up to heaven and then returning to planet Earth was made up, it has been confirmed.
Alex Malarkey told of his incredible journey to the divine realm after being seriously injured in a car crash which left him in a coma.
Copies of the book entitled The Boy Who Came Back From Heaven: A Remarkable Account of Miracles, Angels and Life Beyond This World flew off the shelves, as evangelical Christians lapped up Malarkey's vision of heaven, which also featured a tattily-dressed Satan peeping enviously in to the cloudy paradise.
Malarkey claimed the out-of-this-world experience happened after the devastating crash in 2004, when he was aged six. His father Kevin co-wrote the book, which became a best-seller when published in 2011.
But a decade on and Alex - now 16 - has admitted that he made up the whole story.
In pulling off the wheeze, dad Mr Malarkey certainly lived down to the family name.
Copies of The Boy Who Returned From Heaven were pulled from shop shelves by publisher Tyndale in the wake of Alex's admission, which came in an open letter posted on a Christian website.
"I did not die. I did not go to heaven. I said I went to heaven because I thought it would get me attention. When I made the claims, I had never read the Bible," Alex wrote.
Kevin Malarkey was unavailable for comment regarding his son's exposé of the lucrative fabrication.
Readers vented their anger on websites still selling the discredited book. One wrote: "It is very sad and disturbing that this boy (or perhaps his father) wrote what they now admit to be total fiction. I am sure they will have hurt a lot of people through this."