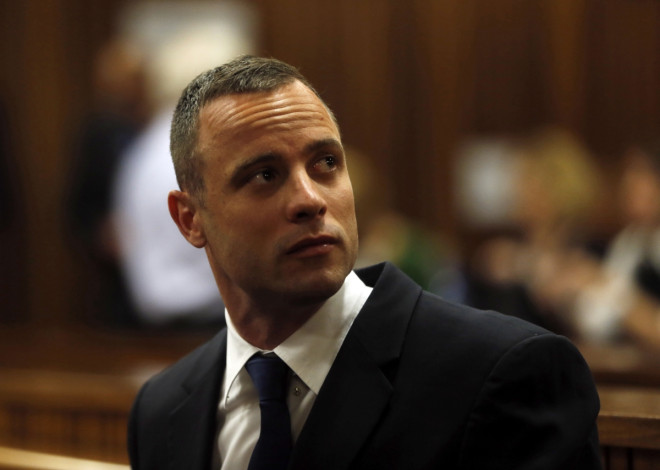 Satan himself was controlling Oscar Pistorius when he fired the shots which killed Reeva Steenkamp, a religious group has claimed in an unusual clemency plea to his murder trial.
According to Action SA, the Olympian and Paralympian was in the grip of forces from hell during the Valentine's Day 2013 killing. The group claims this means the 27-year-old should not be sent to prison.
In a letter addressed to trial judge Thokozile Matilda Masipa, the Christian organisation calls upon her to not jail Pistorius – and sentence him to much more lenient community service instead.
How fallen former national hero will receive this appeal on his behalf can only be guessed at. Intentionally or not, Action SA is saying the track star deserves some form of punishment for a crime he insists he did not commit.
In the letter handed over outside North Gauteng High Court in Pretoria - where Pistorius is on trial, the group said: "Although Oscar might have wanted answers and seek revenge of some sort of quarrel with Reeva, if that was the case, really he did not intend to kill her."
"In the moment of satanic rage he fired the deadly shots into the blank door. Immediately after realising that she had been hit did realisation of his deed shocked him back into reality [sic]."
"You more than anyone knows that a prison sentence to be of no or little value to the accused, the community, the world or the next criminal.
"This, the reason for our plea to consider at least partly, if not completely sentencing him to community service."
The Pistorius murder trial resumed on Monday and heard Pistorius is "broken man". It followed a two-week break to allow the prosecution to catch up on other case work neglected because the runner's trial has overrun so badly.
The disabled star's fate rests entirely in Judge Masipa's hands because there is no jury system in South Africa's legal system. The judge is required to be above prejudice or influence, which means Action SA's plea on Pistorius' behalf is likely to fall on deaf ears – even if it avoided the bin to reach her.