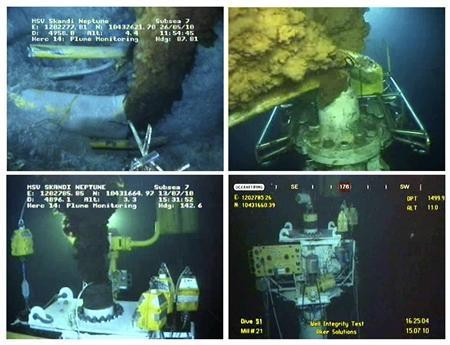 BP has drawn up a contingency plan to tackle an oil spill off the coast Shetland Islands, which has the potential to be bigger than its Deepwater Horizon disaster.
The oil giant has revealed its "worst case scenario" emergency plan before it starts drilling in the North Uist oil-prospecting area, 80 miles north-west of the islands next year, once it has been approved.
The worst-case scenario drawn up by BP sees the leak coming from the well some 1300m below the surface of the sea.
The company documents show that a potential spill from a sea-floor oil gusher would leak 75,000 barrels of crude oil a day for 140 days -a total of 10.5 million barrels - before it could be capped. This would be more than double the Gulf of Mexico oil spill, which had a maximum of 62,000 barrels a day and lasted for 88 days.
The April 2010 oil rig explosion of BP's Deepwater Horizon rig killed 11 workers and left 4.9 million barrels of oil spewing out into the Gulf of Mexico.
"As part of our North Sea exploration programme, BP is planning to explore the North Uist prospect in the deep water West of Shetland in the first quarter of 2012," said a spokesman for BP.
"BP has been exploring successfully West of Shetland since the 1970s and producing there safely for over 15 years.
"BP will be using the 'state-of-the-art' Stena Carron drillship, which has experience of deepwater drilling West of Shetland. Key lessons from the Deepwater Horizon incident have been incorporated into the overall planning for this well."
Oil companies are now required to submit contingency plans to the government ahead of any new drilling operations.
"This is a worst case scenario, but it is a realistic scenario. So this could happen," said Dr Richard Dixon, from WWF Scotland.
"If things went wrong in the same way they went wrong in the Deepwater Horizon disaster, and the measures that BP tried to put in place didn't work very well, we could have 140 days worth of very significant oil spill," Dixon added.