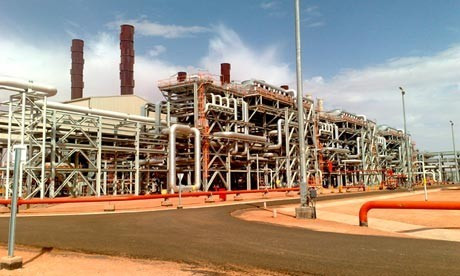 The BP hostage crisis in Algeria has come to a bloody end, with seven hostages and 11 of their captors killed in a final assault.
UK defence secretary Philip Hammond said the loss of life was "appalling and unacceptable" and that the terrorists were solely to blame for the deaths.
Seven hostages and 11 captors were killed at the gas complex in the Sahara desert. The nationalities of the hostages killed are not yet known. "We are pressing the Algerians for details," Hammond said.
However, the Daily Telegraph claimed he had confirmed that there had been further British casualties.
BP chief executive Bob Dudley said 14 of the 18 BP staff at the site are now safe. The fate of the other four is currently unknown.
The French-language newspaper El-Watan claims the terrorists had lost hope of leaving the complex this morning. It says the last seven hostages began to flee, which forced ANP Special Forces to intervene.
Hammond said the kidnappers' leaders would be held account for their actions and that "the full force of the UK and US and other allied countries will bear down upon them".
Previously, APS said 12 Algerian and foreign workers had been killed since the complex was besieged on Wednesday. However, it has now put the hostage death toll at 19.
One American worker, Frederick Buttaccio, from Texas, was confirmed dead yesterday. State Department spokeswoman Victoria Nuland said: "We express our deepest condolences to his family and friends."
Earlier today, Foreign Secretary William Hague said that up to ten Britons are still unaccounted for: "Of course our priority remains the welfare of British nationals caught up in this incident. The large majority of British nationals originally caught up in it are now safe and accounted for.
"As of now, there are fewer than 10 British nationals at risk or unaccounted for but that of course means we must of course continue to prepare ourselves for bad news."
Since the siege began, 29 militants have been killed by the Algerian army.