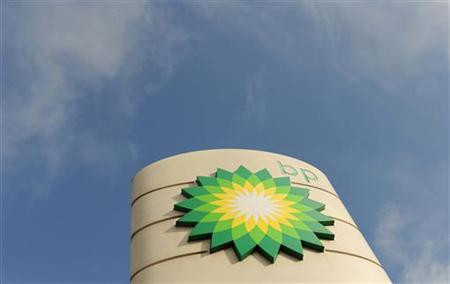 Shares in BP were up nearly five per cent on the FTSE 100 in afternoon trading after reports of Middle Eastern interest in a substantial stake in the company started doing the rounds.
BP shares have taken something of a beating in recent weeks thanks to a disasterous oil spill in the Gulf of Mexico, compounded by tough rhetoric against the company from US politicians up to and including President Obama.
Since April the value of BP shares declined in value by half leading to speculation that it could even be taken over by rivals or by Chinese or Middle Eastern state-backed oil firms.
Now however media reports are suggesting BP may be looking to the Middle East for financial support.
The Guardian claims that BP is talking with the Kuwaiti Investment Authority about increasing its current 1.75 per cent stake, while a newspaper based in the United Arab Emirates say that "informed sources" have confirmed that BP is aware of possible support from the Middle East.
BP has said it has no plans for a rights issue but would always welcome new investors.
By 14:05 shares in BP were up 4.17 per cent on the FTSE 100 to 335.44 pence per share.