Brad Pitt and Angelina Jolie divorce rumours: Actor films scenes with co-star Lizzy Caplan
As speculation surrounding the state of Brad Pitt and Angelina Jolie's marriage continues to mount, it was business as usual for the Hollywood heartthrob . The 52-year-old star was pictured filming scenes with co-star Lizzy Caplan on the set of his WWII thriller Allied in London.
In pictures published by Radar Online, the pair can be seen leaning in for a passionate smooch as they shoot a scene together. Unfortunately, the timing could not be worse because sources claim that the father-of-six and Jolie are on the verge of divorce.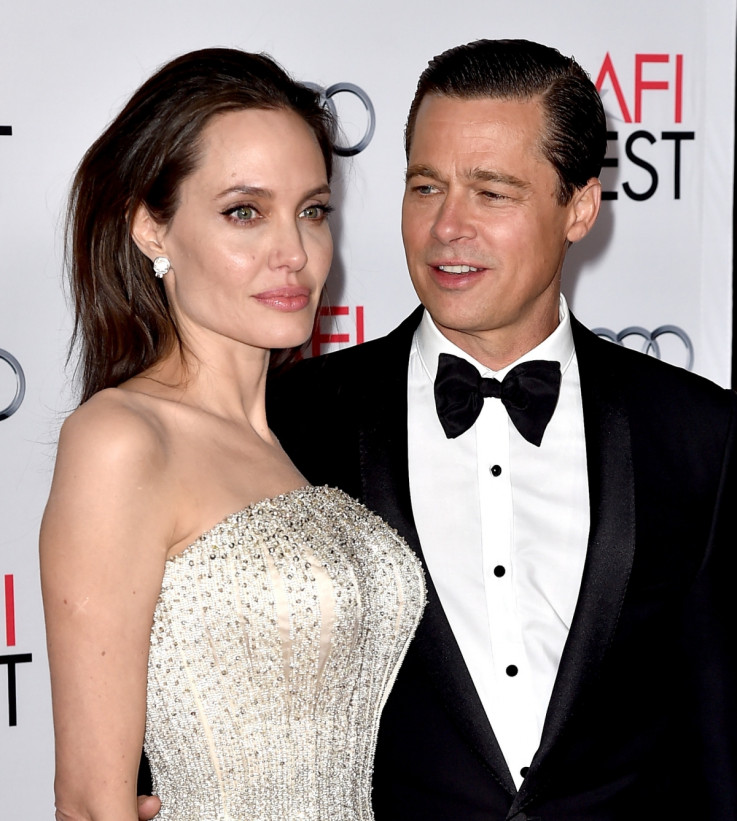 Angelina Jolie and Brad Pitt tied the knot in August 2014 and spent their honeymoon filming their new movie By The Sea
Kevin Winter/Getty Images
Star magazine previously reported that Pitt's close relationship with co-star Marion Cotillard was causing tension because Jolie was furious about the "affectionate nicknames" and "secret in joke" they shared.
It has also been suggested that the growing tensions between the two have caused Jolie serious health issues and that she may be facing "physical and emotional breakdown". InTouch magazine quoted a source who said that Jolie has become "pale, gaunt, and exhausted", and is "like a shell of her former self ... She's under 100 pounds — just skin and bones".
The insider added: "The strain of fighting with him and their impending divorce have sapped her strength and caused her to lose even more weight. It's going to be bad if she doesn't put the brakes on soon. She's overworked, overstressed, and emotionally overburdened. She's headed for a complete physical and emotional breakdown," the source told InTouch magazine.
Gossip Cop debunked the reports, refuting suggestions that Jolie's health was suffering due to the strain of an impending divorce from Pitt.
The power couple have refused to address the rumours and have been focusing their energy on settling into life in the UK after moving their family across the pond earlier this year. The family have set up home in an eight-bedroom, $21,000-a-month (£14,700) rental in Surrey for at least six months, while Pitt films the sequel to his 2013 American apocalyptic action horror film World War Z.