Angelina Jolie and Brad Pitt's children 'struggling with sibling rivalry'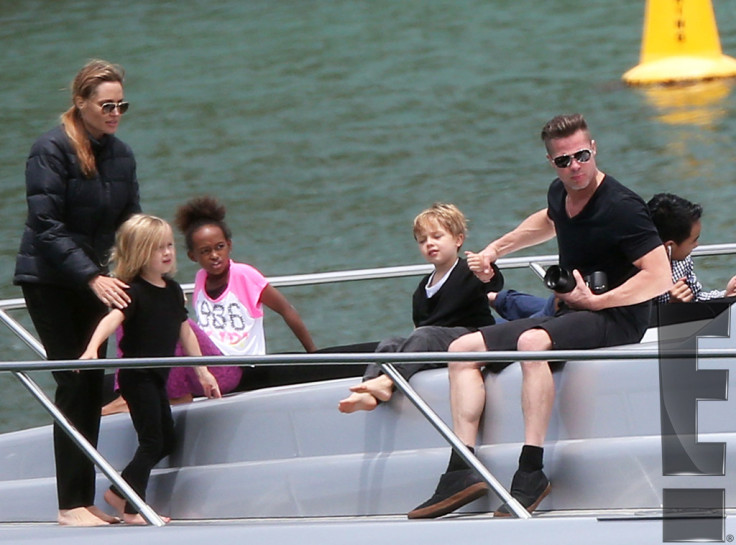 While Angelina Jolie and Brad Pitt have been plagued by divorce rumours, it's now their children who are the focus of speculation following reports of sibling rivalry. OK! magazine reported that the couple's children Maddox, 14, Pax, 12, Zahara, 11, Shiloh, 9, and twins Knox and Vivienne, 7, are "jealous" of each other and are vying for their moment in the spotlight.
The report claims Zahara and Pax are "desperate for fame and fortune" and that Zahara was "fuming" because Jolie gave Vivienne a role in the movie "Maleficent," while Maddox is envious of Shiloh because she has allegedly "stolen his limelight with their mom."
However, Gossip Cop debunked the report stating that there's simply "no truth" to the reports of the supposed breakdown of the family's dynamics. Aside from a normal dose of sibling ribalry, the children are said to be supportive of one another.
The news of the supposedly warring children comes as Jolie and Pitt temporarily relocated to Surrey. The power couple and their brood set up home in an eight-bedroom, $21,000-a-month (£14,700) rental in Surrey for at least six months while Pitt films the sequel to his 2013 American apocalyptic action horror film World War Z 2 and Jolie, who is United Nations ambassador focuses on her political endeavours.
During their stay the children are expected to enrol at the The Lycée Français Charles de Gaulle in London. The couple were pictured along with their daughters Zahara and Vivienne, heading out of a toy shop carrying bags of toys, according to Daily Mail.
The Hollywood A listers marriage is the constant focus of scrutiny, following reports that their relationship is marred by jealousy and that the couple are on the brink of divorce. Jolie is said to have fired one of her children's "gorgeous" nannies after she caught her flirting with her heart-throb husband. According to Radar Online, the nanny developed a close friendship with Pitt.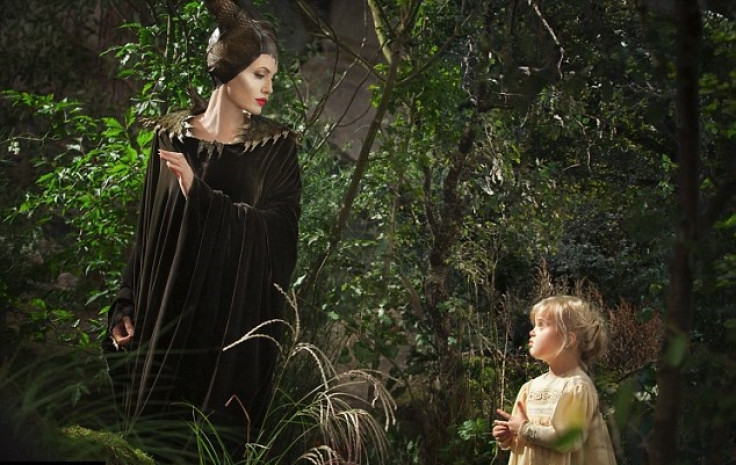 The 40-year-old actress is also described as being insanely jealous of actress Marion Cotillard who plays Pitt's love interest in the movie Five Seconds Of Silence. Jolie's insecurity is said to be driving him to divorce her.
And it's not just pin-up Pitt who has been attracting admirers. Jolie is alleged to have been "flirting nonstop" with a cameraman who has been described as her husband's look-a-like.
Romance is rumoured to have blossomed for Jolie and Pitt during the filming of the movie Mr and Mrs Smith in 2005. Pitt left his then wife Jennifer Aniston for his co-star Jolie, but the couple denied that their affair started when the actor was still married to the Friends actress. They got engaged in April 2012 and were formally married in France in August 2014.
Neither Pitt nor Jolie have commented on the divorce rumours.
© Copyright IBTimes 2023. All rights reserved.