Brad Pitt and Angelina Jolie got married in France Last week. The whole world is wishing the couple, except ex-wife Jennifer Aniston.
The timing couldn't be worse for the Friends star. Aniston's movie Life of Crime, hit the theatres on 29 August, when the world is abuzz with the news of her ex-husband marriage.
While Aniston is going ahead with all interviews and appearances scheduled to promote her film, there are reports that she is not looking forward to offering the couple her well-wishes. According to RadarOnline, she banned any mention of Brangelina from a recent interview.
Aniston recently sat down with Carson Daly for a Today show interview from the Four Seasons Hotel in Beverly Hills.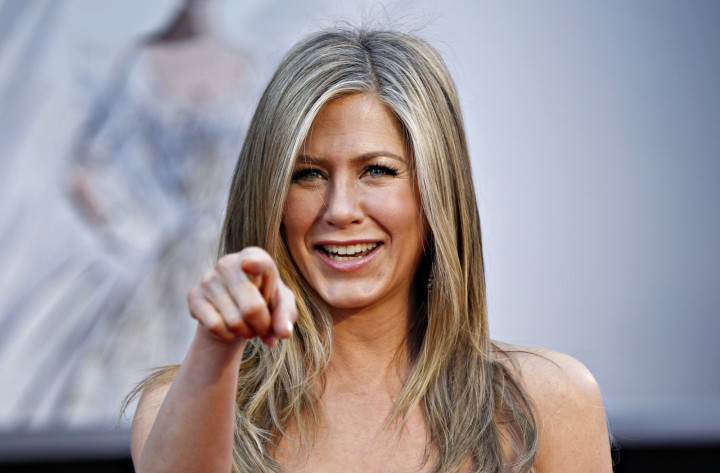 Before the interview, "there were very strict guidelines about what could be asked," a source told Radar. "Carson had to agree not to ask any questions about ex-husband, Brad Pitt or when she would be getting married to Justin Theroux," reported the website.
"Her publicist wasn't happy that Carson got in a question that led Jen to talking about marriage and children in general. They also had to agree not to show any past footage of Jen with Brad," the source continued.
During the interview, Aniston told Daly, "I don't have this sort of checklist of things that have to be done, and if they're not checked, then I've failed some part of my feminism or my being a woman or my worth and my value as a woman because I haven't birthed a child."
Also, if the interview had taken place a few days later, it would have been shadowed by Pitt and Jolie's wedding news.
"It would have been the big elephant in the room," the source said. "Jen must be extremely grateful or lucky it went down when it did!"
In the end, according to the source, "Jen was extremely professional during the interview and was extremely nice to everyone. She is always a pro, but her publicist makes sure no one steps out of line, and says something inappropriate that could upset her," especially when it comes to her ex!