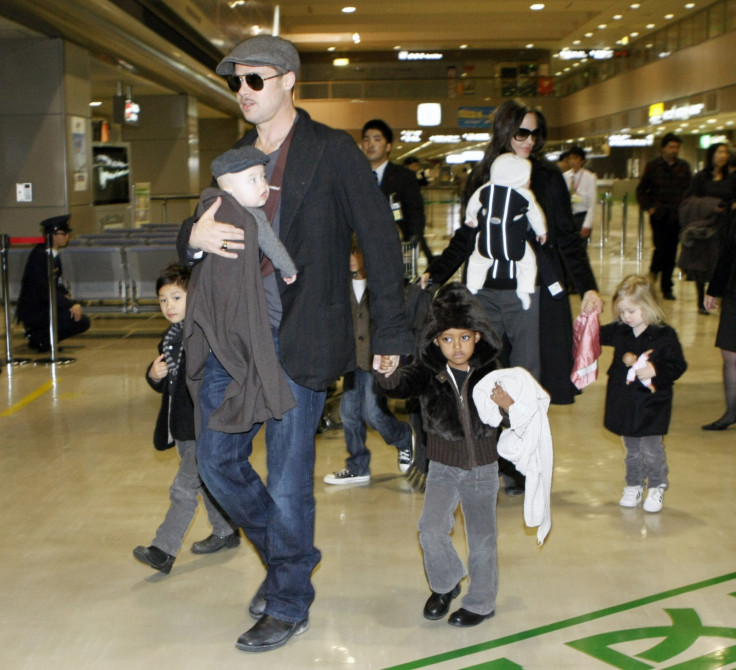 Brad Pitt and Angelina Jolie's children are reported to be "sad and confused" ever since their parents split on 19 September. Although, the Allied actor and the children reunited recently for the first time after Jolie filed for divorce, their young sons are said to be having a tough time understanding the situation with their parents.
"The boys are young and are having a hard time understanding everything that is happening with their parents. They want to know why they can't just carry on with life normally. They are sad and confused but at least have been able to spend more time with Brad [Pitt] lately and that has been good for all of them," a source told HollywoodLife.
After the emotional reunion with his children, the 52-year-old actor was looking forward to spending some quality time with his sons. However, the Fight Club actor has reportedly disappointed them when he cancelled plans to see their favourite bands perform in Los Angeles. The Allied actor is said to have called off the trip due to security reasons.
Pax and Maddox were "crushed" when the 52-year-old actor informed them that they can't attend Offspring and Sublime in action at the Irvine Meadows Amphitheater on 15 October.
"Brad Pitt disappointed his older boys this weekend when he was unable to take them to see their favorite punk bands, Offspring and Sublime, in concert in Los Angeles. Pax and Maddox were with Brad at their Los Feliz home over the weekend and super excited about going with their father to see a huge rock & roll show with their dad. Brad promised the two he would take them months prior to his split from Angelina," the source said.
"Brad intended on taking the boys too. But at the last-minute by recommendations from his security team, Brad thought it best to stay home, leaving the boys absolutely crushed," the source continued.
Pitt and Jolie got married in August 2014 after meeting on the set of their 2005 film Mr & Mrs Smith. The former couple share six children — Maddox, Zahara, Pax, Shiloh, and twins Knox and Vivienne.