Brad Pitt is not shocked about Angelina Jolie reportedly dating Jared Leto – 'He's always known'
Rumours suggest that Leto and Jolie hooked up after the actress filed for divorce in September 2016.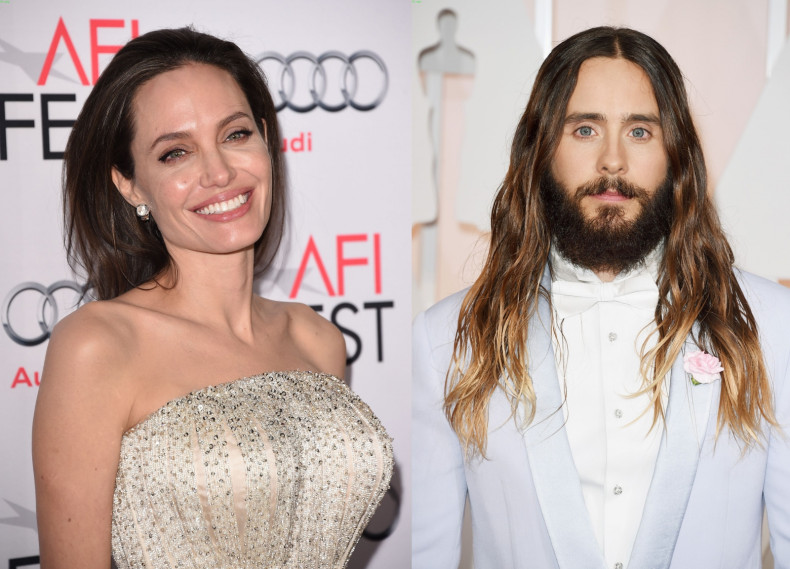 Just as former couple Brad Pitt and Angelina Jolie's divorce drama has come to rest, rumours of the actress dating her Girl, Interrupted / Alexander co-star Jared Leto have surfaced. According to Star Magazine, the Suicide Squad actor has been cosying up to Jolie after she filed for divorce to end her 12-year relationship with Pitt.
While the reports have not been verified, it is reported that Pitt was not shocked to learn about the new development. The Allied actor is said to have always known about Jolie's soft spot towards her former co-star Leto.
"It's not going to shock Brad [Pitt] at all if [Leto and Jolie are] hooking–up," a source told Hollywood Life. "He's always known about Angelina's crush on Jared."
Away from the big screen the two Oscar winners certainly have much in common, both Jolie and Leto are deeply invested in human welfare works – he being a known champion of LGBT rights while the actress has spent over a decade as a UNHCR Goodwill Ambassador.
The magazine claimed the former co-stars hooked up after Jolie filed for divorce in September 2016. "During these tough times for Angie, it seems Jared has helped her cope and even brought her out of her funk. They're kindred, unconventional spirits," the source added.
Leto and Jolie got acquainted back to 1999 when they starred in the James Mangold and Jonathan Kahn-directed drama Girl, Interrupted. Later the actor and the actress came together for the 2004 Oliver Stone drama, Alexander.
A source continued, "Jared reached out to Angie after she filed divorce papers in September. The word is they spoke several times on the phone before meeting up in LA for dinner, and they've been seeing each other whenever they can since then".
Pitt and Jolie's divorce news was made public last year. Following the announcement, the estranged couple – who are parents to Maddox, Pax, Zahara, Shiloh, and twins Knox and Vivienne – have been embroiled in a legal battle over the custody of their six children.
IBTimes UK has reached out to Jolie and Pitt's representatives and is awaiting their response.