Following reports that the Los Angeles County Department of Children and Family Services (DCFS) has extended its investigation against Brad Pitt, a new report claimed his children are afraid of the actor.
However, a Hollywood Life report claimed rumours about Pitt's children being scared of him are "total BS [b******t]". A source close to Pitt told the website, "Those kids have never been afraid of Brad, that's total BS."
Admitting that Maddox is "clashing" with his father like most teen boys do, the source claimed, "Yes he and Maddox have been clashing, there have been some blow out arguments, but this is all very normal, most teenage boys and their fathers go through it. This is not a case of any sort of abuse or of his children being afraid of him, it's sickening that someone would even say that."
Claiming that Pitt is a loving and caring father, the source added, "Brad's the most loving and caring father who is fully invested and not any sort of threat. This will get resolved and he will be cleared but this is still horrendous for him."
Angelia Jolie filed for divorce from Pitt, citing irreconcilable differences on 19 September. Immediately after the divorce news broke out child abuse allegations against the 52-year-old actor started swirling, with reports citing an alleged mid-air incident with one of his children aboard a private jet on 15 September.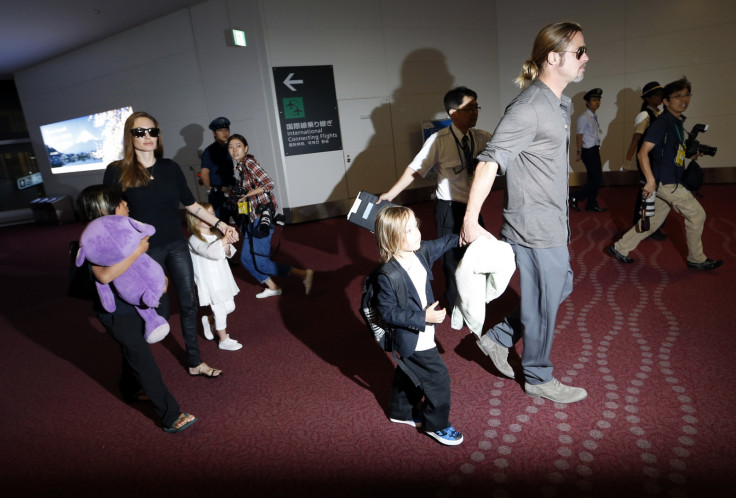 According to a recent report in TMZ, the father and son meeting at a therapist's office on 19 October, was incredibly brief because Maddox, "didn't want to be there." A source allegedly told the gossip website that "some of the children have been fearful around Brad, and Maddox in particular has problems with his dad."
The website had also reported that child abuse investigations against Pitt had been expanded to the entire family. A source claimed that DCFS has now expanded its investigation to other alleged incidents, including interactions between Brad and Angelina, allegedly witnessed by some of their children.