Brad Pitt could be subject to an FBI investigation over an alleged incident involving the actor and his children. The 52-year-old was reportedly seen "ranting" in front of the six children he shares with estranged wife Angelina Jolie on 14 September after exiting a private jet. Jolie, 41, has filed for divorce from Pitt after two years of marriage.
It was initially reported that the LA County Department Of Children And Family Services (DCFS) had launched an investigation into the mid-air incident. The FBI have confirmed they are "evaluating" the circumstances.
In a statement released to The Hollywood Reporter, the bureau said: "In response to your inquiry regarding allegations within the special aircraft jurisdiction of the United States; specifically, an aircraft carrying Mr Brad Pitt and his children, the FBI is continuing to gather facts and will evaluate whether an investigation at the federal level will be pursued."
The DCFS said they could not confirm or deny whether they are involved in the case with a spokeswoman stating: "We have very strict confidentially laws that don't allow us to confirm or deny the subjects of our investigations."
However, the LAPD have stated they are not investigating Pitt. Sgt Barry Montgomery told THR: "We have no criminal investigation that we are actively pursuing. To my knowledge, [Pitt talking to police] never happened. And right now, that is where our office is. We are not investigating any case, nor do we have any allegations against Mr Pitt. We understand how rumours get spun up, and hopefully we can put a few of them to rest. We have no investigation involving Mr Pitt."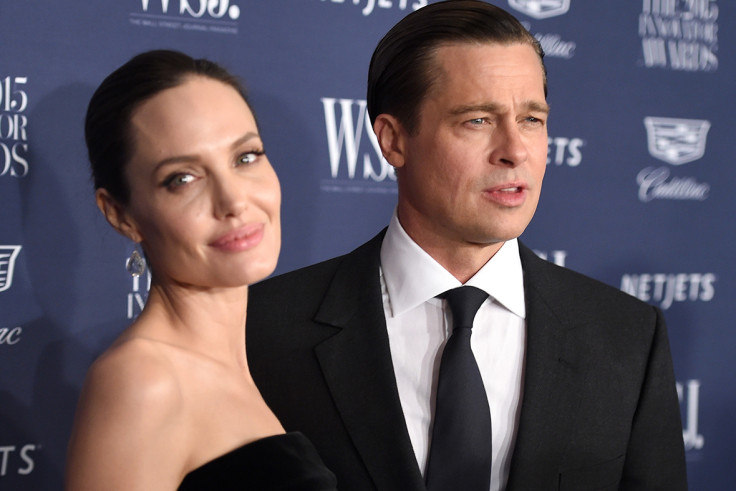 Police cars were pictured arriving at Pitt's Hollywood Hills home on 22 September. It is believed that the Oscar-winning actor is residing at the property while Jolie remains at a rented Malibu home with their children, Maddox, 15, Pax, 12, Zahara, 11, Shiloh, 10, and twins Knox and Vivienne, eight.
Pitt has reportedly bulked up his divorce legal team by hiring Lance Spiegel, who has represented the likes of Eva Longoria and Michael Jackson. Spiegel, 70, will work alongside Pitt's other attorney Alan Hergott, while Jolie's legal team consists of famed Hollywood divorce lawyer Laura Wasser and Robert Offer.
Jolie filed for divorce from Pitt on 20 September citing "irreconcilable differences" and requested to have sole physical custody of their children. The couple began dating in 2004 and married in August 2014 at their French property.