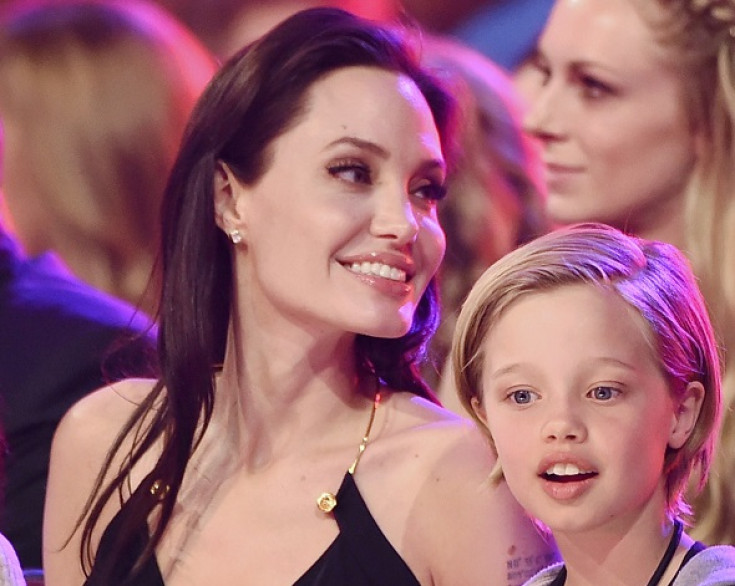 Angelina Jolie and her kids took a trip to the local toy store on August 19 in Los Angeles and according to a report, the Oscar-winner acted just like a "big kid" as she joined children for the fun outing.
An eyewitness told Hollywood Life, "Angelina came in on Sunday, August 19 with the kids and wandered the aisles for a bit while she let the kids pick and choose which toys they wanted."
The 42-year-old actress, who had a tough couple of months following her her high profile split from Brad Pitt, reportedly cut loose and built a couple of Lego structures.
The eyewitness continued, "The boys immediately made a beeline for the Legos and almighty Nerf Guns, calling dibs on the best ones. She was like a big kid herself as she played with many of the demo units and even built a couple Lego structures."
Jolie seemed in good spirits and was seen enjoying herself by the end of the toy store trip. The insider revealed, "She was totally enjoying herself. She encouraged the kids to get things that were not only fun, but educational as well."
"They left with a few Lego sets, Leapfrog tablets, Hot Wheels and Nerf Guns to the tune of around $1,000 bucks. The kids were ecstatic as they left and looked to be setting up for an amazing play date," a source was quoted as saying.
Previously, the Hollywood star opened up to Vanity Fair Magazine about the difficult times following her split from Pitt. "We're just kind of coming up for air," she said, as she described how she and her six children have tried to carry on with their lives in what has been the "hardest time".
The Maleficent star said, "We're all just healing from the events that led to the filing. They're not healing from the divorce. They're healing from some...from life, from things in life."
Jolie did not specify what caused the split with Pitt, simply saying "things became difficult" and added, "We care for each other and care about our family. We are both working towards the same goal."