Brazil: 315 tonnes of trash cleared off Rio's Copacabana beach after New Year's bash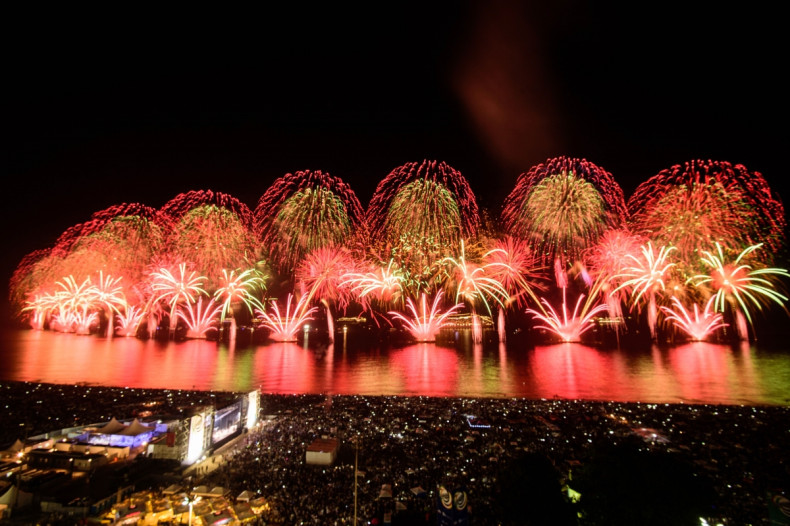 The New Year's Eve celebrations and after party held at Brazil's Copacabana beach in Rio de Janeiro left behind a pile of work for the cleaning workers. About 315 tonnes of trash were cleared off the beach following the bash.
It took four hours to clean the garbage left behind by over two million revellers, who had flocked the city to witness the Copacabana beach New Year's Eve party. Nearly 1,200 workers and 250 trash trucks were pressed into action to clear away the mountain of waste spread over 6km of the beach, AFP reported.
Since the 1950s, Copacabana has been hosting one of the world's largest firework displays to celebrate the New Year. The fireworks are launched from barges off its tropical coastline. This year, the display included over 30,000 fireworks.
The theme for the party was Summer Olympics, as Rio de Janeiro is hosting the 2016 Summer Olympic Games from 5 to 21 August. As per the annual tradition, a 16-minute fireworks display — known locally as Reveillon — went off around midnight to ring in the New Year.
The event is Rio's second largest affair after Carnival and attracts tourist from across the world. Heaps of waste following the celebrations are a common site every year.
The strenuous cleaning works apart, the New Year's celebrations were expected to boost the economy by bringing in over $680m (£460m), the best in five years, the report said.