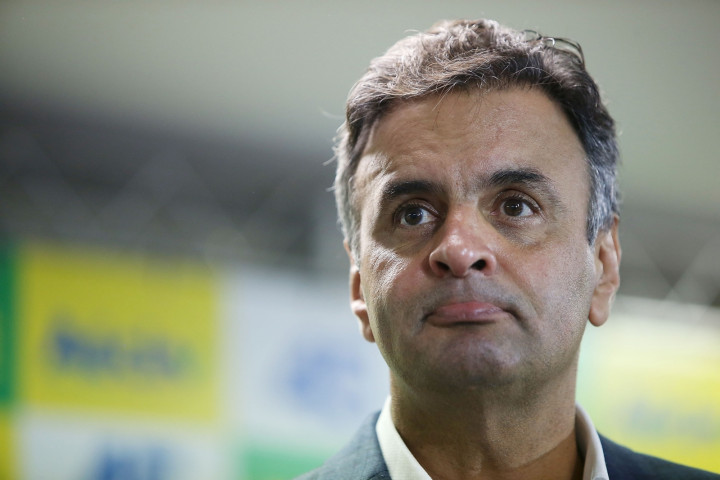 Aecio Neves is hoping to bring to an end 12 years of left-wing rule in an election too close to call with incumbent president Dilma Rousseff.
The former governor of Minas Gerais vowed to revive the flagging Brazilian economy. "He is change for Brazil," promised one of Neves' campaign videos.
The Brazilian middle classes are drawn to Neves, of the Brazilian Social Democracy Party (PSDB), who comes from an established political background.
His grandfather Tancredo won the presidency in 1985 but died before taking office. His father was also a congressman during the military dictatorship that finally ended in 1985.
The politician's reputation as a conservative presidential candidate was called into question by his portrayal in the press as a rich playboy, flying to Rio for weekend parties and photographed with actresses and models.
During the campaign, Neves tried to stop internet search engines from producing links to stories about his alleged drug use and misuse of public funds. He is also accused by journalists in his home state of censoring their articles.
According to TeleSur, Neves has faced accusations of corruption and drug-trafficking.
One alleged charge involves a helicopter belonging to Neves' company, Agropecuaria Limeira, being filled with 4.5 tons of cocaine, and seized by the Federal Police of Espiritu Santo, in the south-east of the country last year.
The helicopter belonged to congressman Gustavo Perella, son of the senator and former president of the soccer team Cruzerio, Zeze Perella, both close political allies of Neves, also former governor of the region.
Perella was recently released from prison after claiming that employees of Agropecuaria Limeira, along with three other accomplices, took the vehicle without authorisation.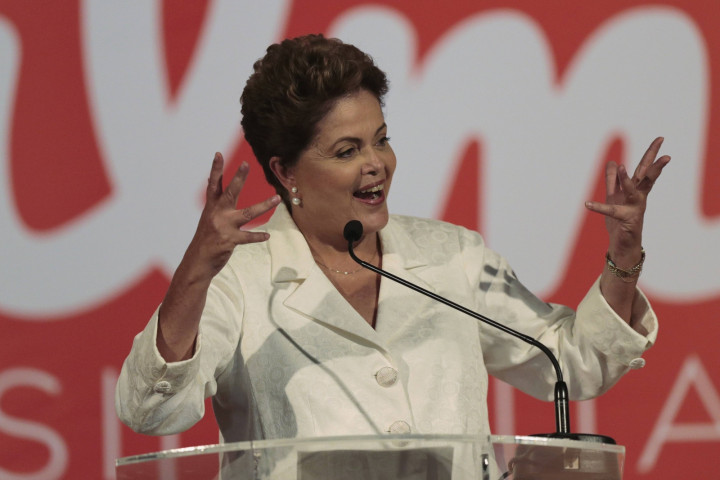 Journalist Miguel do Rosario has argued that the press has displayed "an unexplainable discretion in what could be the biggest scandal of the last decade."
The attorney's office of Minas Gerais is also investigating the possible illegal allocation of contracts to the company Agropecuaria Limeira, while Neves was governing this state.
On Saturday, Neves campaigned in his native state of Minas Gerais, where he served two terms as governor, and paid a visit to the grave of his grandfather.
"They're very privileged, the richest family in town," said Murilo Benevides, an elderly neighbour who owns a bicycle shop just 50 metres from the Neves's home. "We didn't mix with them. They're rich and we're poor," he told the Guardian.
By contrast, incumbent president Dilma Rousseff, is a former Marxist guerrilla who was imprisoned and tortured in the 1970s for her efforts to overthrow the military dictatorship.
More than 140 million Brazilians will vote on Sunday, but correspondents say much will depend on who wins the middle-class vote in the industrialised southeast.
The latest opinion polls showed President Dilma Rousseff has a small lead over the opposition candidate. A survey by pollster Datafolha gave her 52% voter support against 48% for Neves.