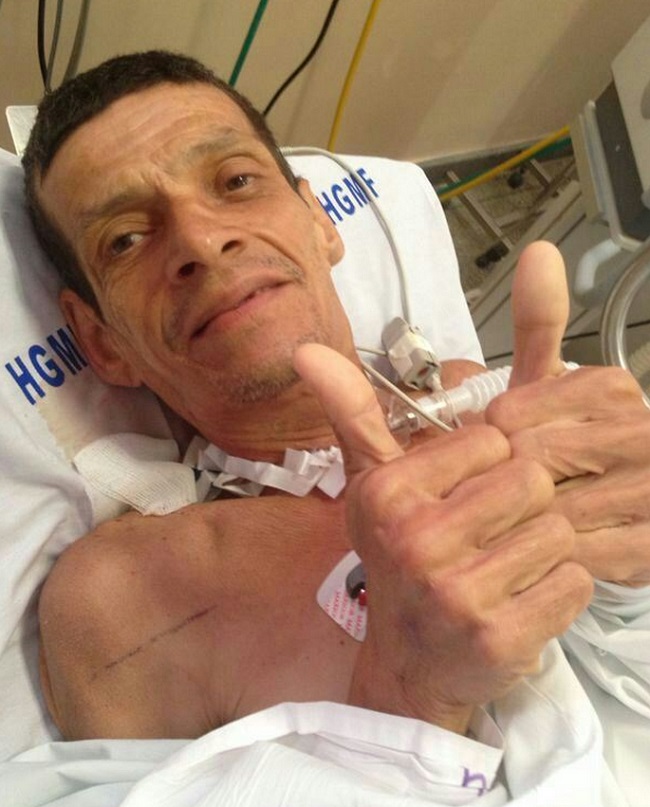 A hospital is being investigated after a man was wrongly declared dead and came back to life two hours later inside a body bag.
Valdelucio Goncalves was presumed dead by doctors after he suffered "respiratory and multiple organ failure" at Menandro de Farias General Hospital in Salvador, north-east Brazil.
Within hours his brother, Walterio, was on his way to the hospital's morgue to dress Valdelucio in preparation for his funeral.
But to his shock as he approached the body bag at the mortuary it began to move.
"As I got closer I could see it wriggling," he told G1 website.
"I went crazy and shouted for the medical team, the nurse, so they could see what was happening. They checked him and confirmed that he was still alive."
Now the health department for the state of Bahia has launched an inquiry into the blunder.
A death certificate was also issued by the hospital confirming his death. The 54-year-old had been admitted to hospital with advanced stomach cancer.
Margarida Mirando, director of the Meandro de Faria General Hospital, said in a statement that she "will meet with the whole team involved in the patient's care to clarify the chain of events which allowed this to happen."
Valdelucio has since been transferred to Santo Antonio hospital following a request by his family.
He cannot speak since having a tracheotomy but claimed in a letter he wrote that he had been brought back from the dead by Saint Irma Dulce, known for her miraculous powers in Brazil.
He wrote: "I, Valdelucio, saw death at my feet, but my faith was so great that I was cured.
"Before Irma Dulce I said, do a miracle."