Environmental campaigners and policymakers across Brazil unite this weekend to mark the 25<sup>th anniversary of the murder of iconic environmental activist Chico Mendes, who was gunned down in the Amazon in 1988.
A host of events are taking place across Brazil to honour the union activist, whose vocal opposition to the deforestation of the Amazon and campaigning on behalf of rubber tappers attracted the ire of Brazil's powerful landowning lobby.
Mendes was killed by a single bullet from a .22 rifle as the police entrusted with his safety dropped their guard and played dominoes. Rancher Darcy Alves, 22, and his father Darly were convicted of Mendes' murder in 1990 and sentenced to 19 years in prison.
Mendes' killers now walk free but his legacy as a fierce critic of destructive forest clearances remains undiminished, particularly among the environmental community, and his story has been immortalised in books and films.
"Those who killed Chico got it wrong," Mendes' former trusted adviser Gomercindo Rodriquez told The Guardian.
"They thought by killing him, the tappers' movement would be demobilised, but they made him immortal. His ideas still have a huge influence."
Brazil's main agency in charge of conservation – the Instituto Chico Mendes de Conservação da Biodiversidade – is named after the activist and the government declared Mendes Patron of the Brazilian Environment.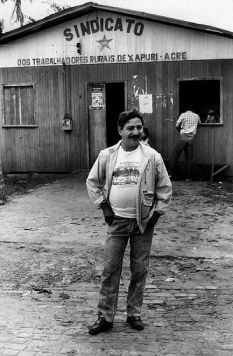 Mendes' associate Marina Silva served as Brazil's environment minister between 2003 and 2008 and enacted protection systems in the Amazon that have been credited with a reduction in the rate of deforestation.
In March 1987, the Environmental Defense Fund and the National Wildlife Federation took Mendes to Washington DC, where he spoke before US Congress, the World Bank and the Inter-American Development Bank (IDB), arguing that cattle projects in the Amazon should not be funded.
Instead, he proposed the creation of protected extractive reserves that would hand over the management of public land to local communities.
The World Bank and the IDB formally endorsed the extractive reserves proposal and in July 1987, the ministry of agrarian reform and development created a legal instrument to establish such reserves. That same month, Mendes received the UN Environment Programme's Global 500 award in recognition of his grassroots environmental activism.
After Mendes' death, his home state of Acre in the western Amazon pioneered the establishment of extractive reserves.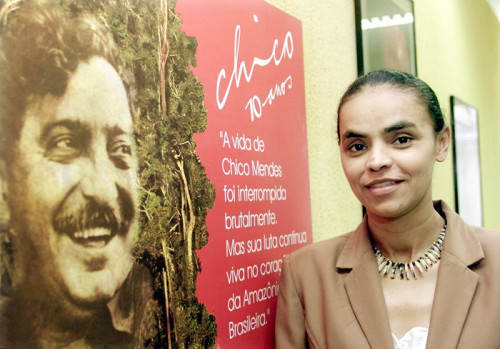 Despite the progress Mendes achieved during his lifetime, deforestation of the Amazon rainforest continues to be a critical issue. Recent satellite data revealed a 28% rise in deforestation this year, reversing a five-year trend of decline.
Violence against environmental activists also continues to be a pressing problem in Brazil. According to Brazilian NGO Comissão Pastoral da Terra (Pastoral Land Commission), 231 people were killed and 809 received death threats between 1996 and 2010 in the state of Pará alone. In 2011, 12 people were killed and 78 people received death threats.