Protests erupted in cities around Brazil after President Dilma Rousseff named her predecessor Luiz Inacio Lula da Silva as chief of staff. Critics claim a taped telephone conversation show the move was meant to shield Lula from prosecution.
Lula was charged with money laundering and fraud as part of an investigation into bribes and political kickbacks at state oil company Petrobras. The hurried appointment of Lula as Rousseff's chief of staff gives him immunity from all but the Supreme Court, delaying any attempts to prosecute him.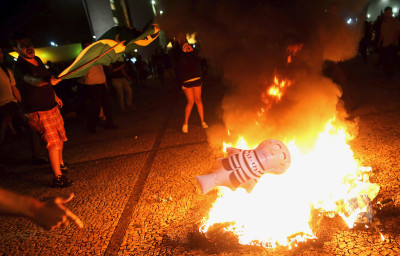 Sergio Moro, the federal judge overseeing the corruption probe, released nearly 50 audio recordings. He said the conversations showed Lula and Rousseff considered trying to influence prosecutors and courts in his favour. He admitted, however, there was no evidence they actually carried this out. One recording, made public by the court, showed Rousseff offering to send Lula a copy of his appointment "in case it was necessary" – a possible reference to it providing him with immunity.
Lula, a 70-year-old former union leader whose 2003-2010 government helped lift some 40 million Brazilians out of poverty, remains one of Brazil's most influential politicians.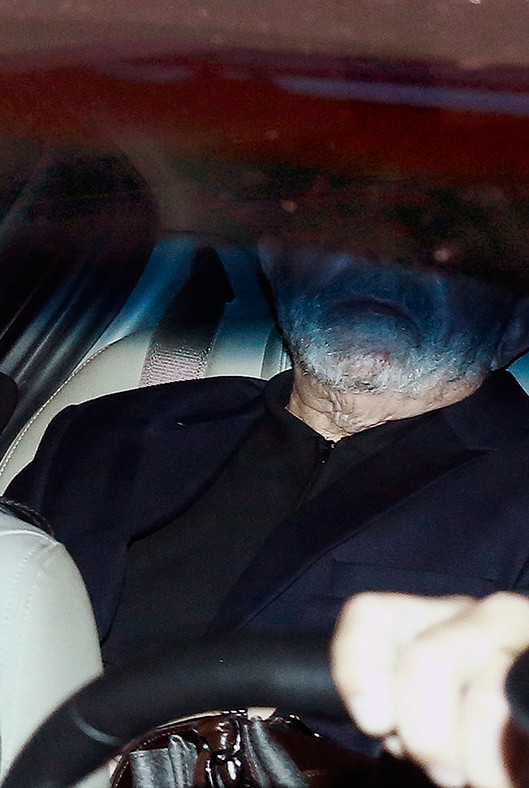 Opposition politicians demanded Rousseff's resignation. "Today Brazil had to see the president of the country, Dilma Rousseff, in a dialogue with former President Luiz Inacio Lula da Silva trying to obstruct justice. There is no other route other than the president's immediate resignation," Antonio Imbassahy said.
Thousands of demonstrators took to the streets in major cities, including Rio de Janeiro and Sao Paulo. In the capital Brasilia, riot police fired pepper spray at more than 5,000 demonstrators who filled the streets outside the presidential palace and Congress building. Many of the demonstrators waved banners calling for Rousseff's resignation and Lula's arrest.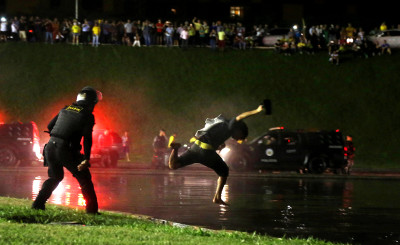 Embattled Brazilian President Dilma Rousseff swore in former President Luiz Inacio Lula da Silva as her chief of staff, as protesters clashed over the controversial appointment outside the presidential palace. Rousseff embraced Lula after signing the order and welcomed him to her cabinet. "Welcome dear companion, Luiz Inacio, Minister Lula. I count on the experience of Minister Lula, I count on his identity, the identity that he has with this country, with the people of this country. I count on this. Inacio Lula da Silva, Chief of Staff of the civil house," she said.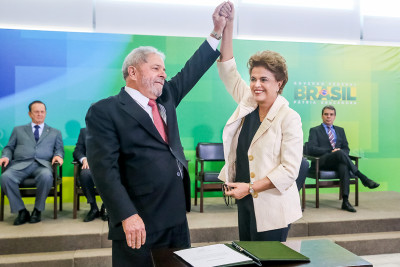 Meanwhile, outside the presidential palace, supporters and opponents of Lula scuffled. Police used pepper spray to stop a clash between the rival groups and move away some 300 opposition protesters who were trying to enter the square, occupied by more than 300 pro-government demonstrators. Hundreds of anti-government protesters calling for Rousseff's impeachment and Lula's arrest also blocked the central Avenue Paulista in Sao Paulo, Brazil's largest city and economic hub.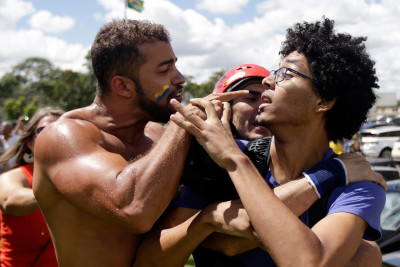 On Sunday (13 March) an estimated three million people turned out for anti-government demonstrations in many cities across Brazil.