Thousands of Brazilians have taken to the streets in nationwide protests demanding President Dilma Rousseff's resignation over a corruption scandal that has engulfed multiple politicians including her predecessor, Luiz Inacio Lula da Silva.
Some estimates put the number of participants at almost one million in demonstrations that drew large crowds in Rio de Janeiro, Brasilia and Sao Paulo. Although largely peaceful, the campaigners were holding banners and chanting for an end to corruption in the country which, after being touted as an emerging economy for much of the last decade, is going through a deep recession.
The 68-year-old's critics blame her for the economic crisis and for a corruption scandal involving state-controlled oil company Petrobras that is also engulfing her predecessor, Luiz Inacio Lula da Silva. Rousseff, leader of the governing Workers' Party, is facing an impeachment process, and is scrambling for support from MPs and senators to help keep her job.
The Belo Horizonte-born politian faces charges over masking the budget deficit – which she denies – and she has also refused to quit as president. She has blamed the opposition party for starting the economic crisis.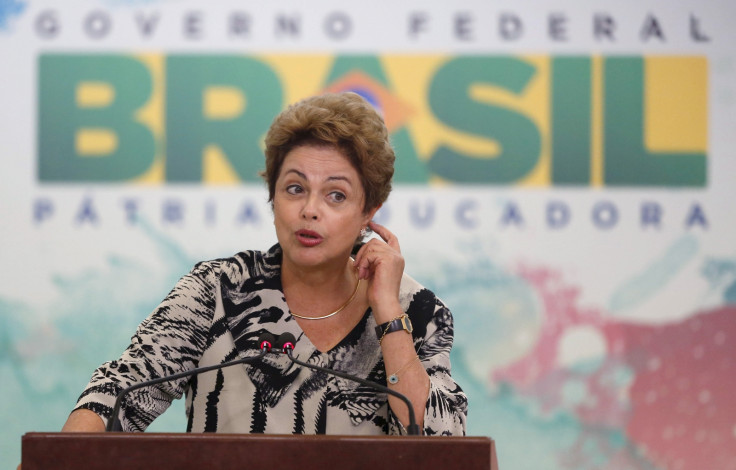 The Petrobras investigation has implicated politicians from all parties, with investigators alleging contractors stole billions of dollars to finance politicians – including those from the Workers' Party. As head of the Petrobras board at the time of the alleged irregularities, her opponents have accused her of involvement – despite her denials.
On 4 March protesters gathered outside Lula's home in Sao Paulo, demonstrating against his detainment for alleged fraud. Brazil's federal police briefly detained the ex-president for questioning.
Prosecutors say bribery and money laundering financed campaigns and expenses of the ruling Workers' Party, claiming to have evidence that Lula received illicit benefits from kickbacks at state oil firm Petroleo Brasileiro SA in the form of payments and luxury real estate.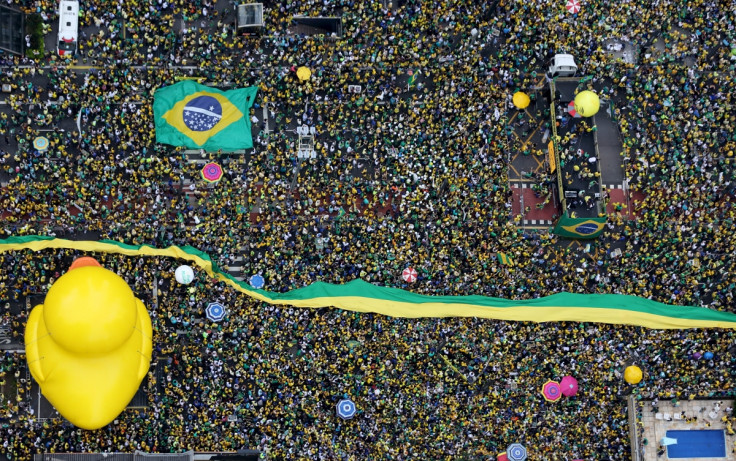 Last week Sao Paulo State prosecutors asked a judge to place Lula in "preventive custody" after filing charges accusing him of failing to declare ownership of a luxury sea-front penthouse in the seaside resort of Guaruja. Lula, 70, denies any wrongdoing and says the claims are politically motivated.
Brazil's credit rating has been reduced to junk status – below investment grade – by Standard & Poor's in December 2015 when the agency lowered the country's rating to BB+, from BBB-. The country's currency and local bond markets have also posted deeper losses in the last year with foreign investment showing a sharp decline.