As Germany celebrate their victory after winning the FIFA world Cup 2014, their latest triumph might rake up some raw wounds for Brazilian captain David Luiz.
The former Chelsea defender was reduced to a flood of tears after a crushing defeat against Germany on home soil, losing 7-1 in the semi-final.
The final score left Brazilians heart broken, and Luiz inconsolable. "I just wanted to see my people smile," he said fighting back the tears.
While the Brazilian team faced a drubbing around the world for the humiliating defeat, the sight of the captain in tears prompted one young fan to offer some words of consolation that might come in handy as Luiz comes to terms with the German victory over the whole of the tournament.
Nine-year-old Brazilian football fan Ana Luz penned Luiz a touching letter telling him not to be sad in defeat.
She wrote: "Hi David Luiz, My name is Ana Luz. I saw all of the Brazil games in the World Cup and I liked it a lot watching you play.
"I think that you don't need to be sad because you played well and did the best you could. You were a great captain.
"Life is like this, sometimes people lose and sometimes people win but people only need to be happy.
"David Luiz, you are my champion.
Ana Luz Penna Reale"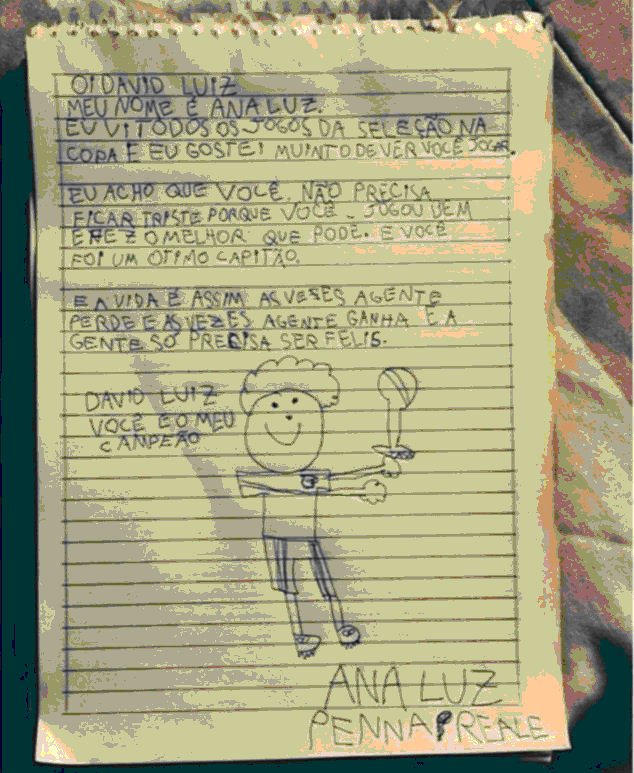 The thoughtful child even showed Luiz he was still her sporting hero by drawing a small picture of him holding a trophy aloft.
The 27-year-old captain was so touched by the show of support and encouragement that he posted the letter on Instagram witha word of thanks for her kind words.
"Many thanks princess Ana Luz, loved your letter! And thanks to all Brazilians for all the support! I'll never give up my dreams, and I will always strive to give back all that love I receive! God bless you all!'
The tournament reached a gripping climax as Germany took on Argentina in the Maracana Stadium, Rio de Janeiro.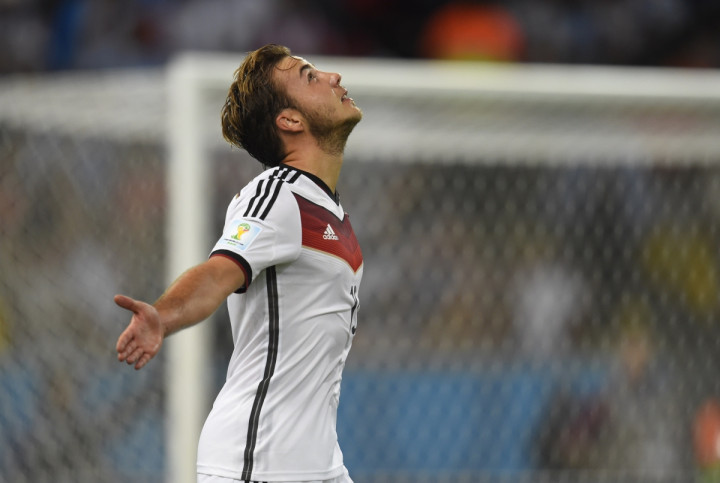 Scoring the first goal of the match in the closing minutes of the world cup final, substitute Mario Gotze secured the trophy for Germany, who become the first European nation to win the title on South American soil in 24 years.
While celebrities including Rihanna, David Beckham and Pele watched from the stands, a billion people around the world tuned in on television, making it the most-viewed sporting event ever.