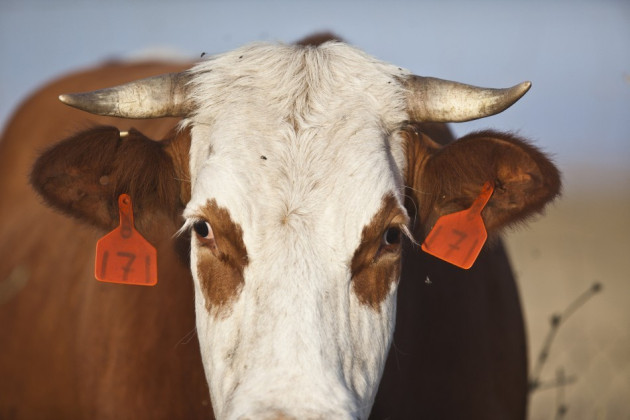 A man has died after a one-and-a-half-tonne cow crashed through his roof as he slept, narrowly missing his wife.
The beast plunged 2.5 metres through the ceiling on to Joao Maria de Souza after clambering on to the top of his home, which backs on to a steep hill.
The corrugated roof immediately gave way and fell on to his side of the bed.
He was taken to hospital and died the day after, reportedly of internal bleeding. The cow was unharmed.
Souza was conscious and appeared to be in a good condition, but he had to wait too long to be seen by a doctor, relatives said.
His mother Maria said: "I didn't bring my son up to be killed by a falling cow.
"He nearly died when he was two and got meningitis, but I worked hard to buy medicines for him and he survived.
"And now he's lying in his bed and gets crushed to death by a cow. There's no justice in the world."
Civil police in Caratinga, Brazil, have launched an inquiry into the death.
Police chief Ivan Lopes Sales said he would be hearing from Mr de Souza's family and hospital managers in the next 30 days.
He added that police officers were also trying to identify the owner of the cow, who could be charged with involuntary manslaughter.
Local media says this is the third such incident in the region in the past three years.
There were no casualties in the two previous incidents.
On the first occasion, there was no one inside the house when the cow fell through the roof.
In the second incident, a baby and a small child were sleeping next to the spot where the animal fell, in what was described at the time as a lucky escape.
Caratinga is in a hilly area of Minas Gerais, a Brazilian state known for its cattle and dairy products.