An Oregon middle school teacher has been arrested at work in possession of methamphetamine and heroin. Brynne Marie Fletcher was discovered acting strangely by Clackamas County Sheriff's deputies.
Police were called to Alder Creek Middle School around 10.30am on Tuesday 14 March after fellow staff reported Fletcher, 33, acting oddly and continually disappearing to her parked car.
When officers searched the special education teacher's car they found meth, heroin and numerous drug paraphernalia, including syringes.
North Clackamas School District said they were "disappointed" with to learn of the incident in a statement. They added that Fletcher had been immediately placed on administrative leave pending further investigation.
Local news site KATU 2 obtained the School District's statement and published it in full. It read:
"North Clackamas School District is disappointed to report that earlier today on Tuesday, March 14, 2017, a teacher at Alder Creek Middle School was arrested after drug paraphernalia was found in the staff member's vehicle.
"A school administrator promptly contacted Clackamas County Sheriff's Office to report that he noticed, what was believed to be, drug paraphernalia in the teacher's vehicle after seeing her in her vehicle prior to school starting. After an investigation, authorities arrested Brynne Fletcher for possession of a controlled substance.
"Ms. Fletcher began employment in North Clackamas School District as an instructional assistant in 2012 before being hired as a Learning Specialist at Alder Creek Middle School in 2014. The required fingerprinting and background checks completed by the district did not reveal any criminal record.
"Ms. Fletcher, a teacher who works with a very small group of students on specialized instruction, recently submitted her resignation prior to this incident effective at the end of the 2016-17 school year.
"As a result of this incident, Ms. Fletcher is on administrative leave pending further investigation.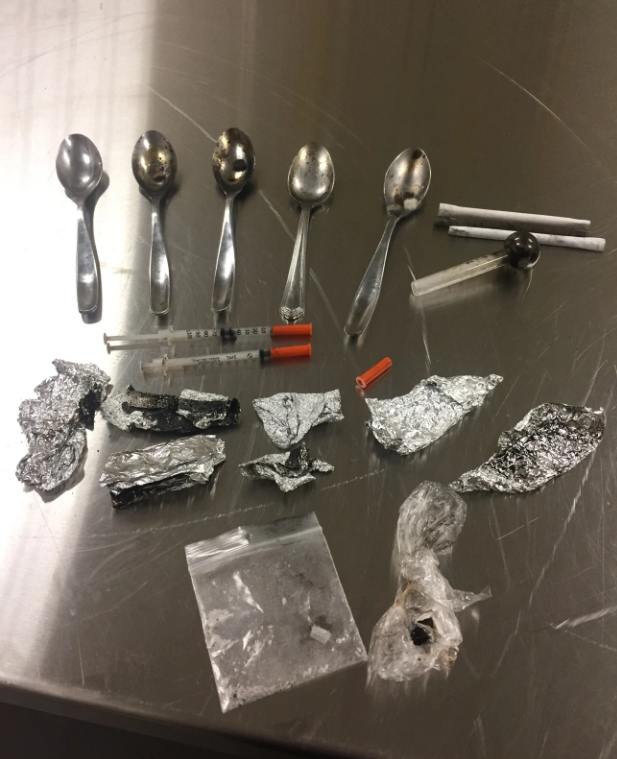 "Since news of this nature is difficult for any school community, the district will provide support to the Alder Creek community and will provide support and continued instruction to each of the students impacted by this incident. North Clackamas School District wants all students to feel safe.
"The district is not able to provide any further information about the teacher at this time, however, will continue to cooperate fully with law enforcement."