Iran's Revolutionary Guard is claiming it shot down an Israeli stealth spy drone, near the Natanz nuclear facility, earlier today.
The Iranian military force has not offered any further details. Neither has Israeli commented on the claim.
According to the report, the drone was shot down as it was close to the nuclear fuel enrichment plant the city of Natanz, in Iran's Isfahan Province.
Natanz is close to the middle of Iran, around 350 miles from its east border, and approximately 1,000 miles from Israel.
That a drone could penetrate so far into Iran – and possibly Jordan and Saudia Arabia airspace without being discovered opens questions about the effectiveness of Iranian air defence systems.
Cyber- and traditional sabotage
The underground facility at Natanz is believed to contain between 7,000 to 16,000 centrifuges which are used for enriching uranium nuclear fuel.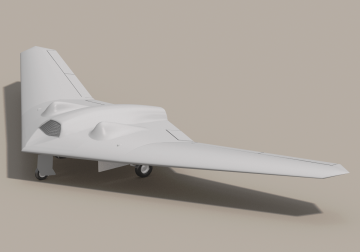 Western powers and Israel believe the plant was built to create material for nuclear warheads.
The Iranian government denies that it is developing any nuclear weapons, and claims that the uranium fuel from this plant is for use in its domestic nuclear power program.
The Natanz facility was built in secret, until it was revealed in 2002 by Iranian dissident Alireza Jafarzadeh.
Since it became operation, it has been been the target of sabotage attempts. In 2010 the plant's control systems were infected by the Stuxnet computer virus. Forensic examination of the virus suggested it was created by US and Israeli intelligence agencies.
Iran also claims that after Stuxnet failed to destroy the plant's centrifuges, saboteurs attempted to blow the centrifuges up using 'microexplosives'.
World powers and Iran are negotiating a compromise to allow Iran to continue with its nuclear program. Last November, sanctions in Iran were eased in return for the country limiting the amount of uranium it enriches.
Drone espionage
Neither the Iranian or Israeli authorities are confirming the precise type of drone that was destroyed.
However, in December 2011 Iran captured an Israeli RQ-170 Sentinel stealth drone within its borders.
The Sentinels are unarmed 'flying wings' built by Lockheed Martin, for use by the US Air Force (USAF) and the Central Intelligence Agency.
Military aviation exports believe they were designed to provide support for military operations, rather than strategic surveillance. They have been used in Iraq and Afghanistan, in Operation Enduring Freedom.
RQ-170 drones are also believed to have been used in Pakistan, during the operation to capture of Osama Bin Laden in May 2011, which led to the death of the Al-Qaida leader.