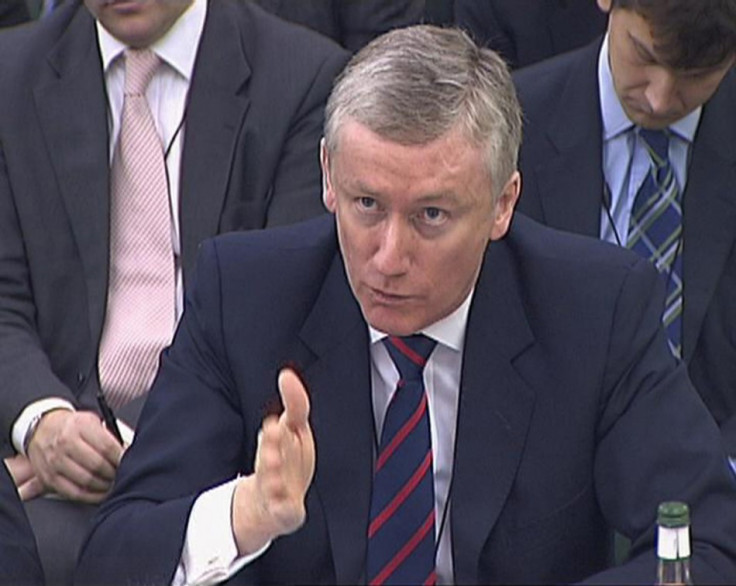 The former chief executive of Royal Bank of Scotland, Fred Goodwin, has been stripped of his knighthood.
The Cabinet Office announced that his honour, which was given to him in 2004, will be annulled.
Goodwin is one of the most prominent characters of the banking crisis in 2008 that brought RBS to the point of liquidation. The Labour government bailed out the bank with £20bn of taxpayers' money, buying over 80 percent of its shares.
The Cabinet Office said the knighthood had been removed on the advice of the Forfeiture Committee because Goodwin had brought the honours system "into disrepute".
It said his record as chief executive of RBS meant it was "an exceptional case".
"In 2008 the government had to provide £20bn of new equity to recapitalise RBS and ensure its survival and prevent the collapse of confidence in the British banking and payments system," said the Cabinet Office. "Subsequent increases in government capital have brought the total necessary injection of taxpayers' money in RBS to £45.5bn.
"Both the Financial Services Authority and the Treasury Select Committee have investigated the reasons for this failure and its consequences.
"They are clear that the failure of RBS played an important role in the financial crisis of 2008-9 which, together with other macroeconomic factors, triggered the worst recession in the UK since the Second World War and imposed significant direct costs on British taxpayers and businesses.
"Fred Goodwin was the dominant decision-maker at RBS at the time."
Concerns over his decisions meant that he did not deserve to hold on to his knighthood, the statement concluded.