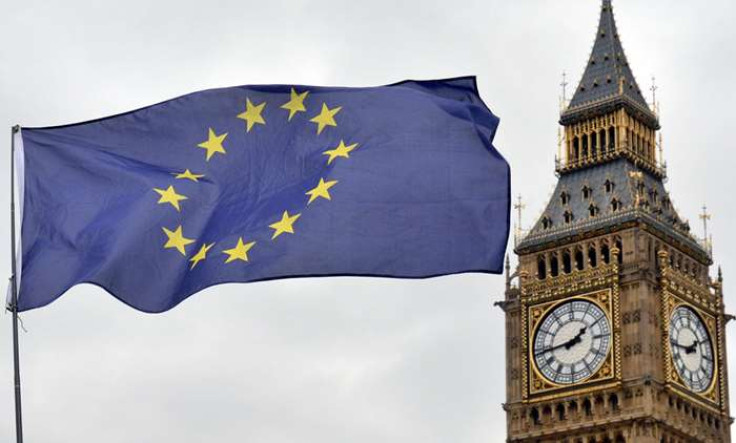 It's been a year since the European Union membership referendum in the UK, which led to Brexit, and now award-winning director Patrick Forbes is going beyond the headlines with a follow-up film to his incredible Brexit: A Very British Coup?
The Bafta-winning film director is behind tonight's TV pick, Brexit Means Brexit: The Unofficial Version, on BBC2 at 9pm which examines the battle to govern Britain following last year's vote on 23 June.
It has been filmed over one extraordinary year since the public voted to leave the European Union. It is a story of low politics, high ambition and bitter personal animosities. Oh, and it also includes the biggest decision the country has faced in decades.
His first documentary was fuelled by the betrayals, twists and shifting momentum of the campaigns for both Leave and for a new Tory leader. Though this one can't offer such a clear narrative, it boasts impressive access to influential and outspoken politicians including Nick Clegg, Emily Thornberry and Boris Johnson.
The documentary, along with machinations that have underpinned the beginnings of the Brexit process in government, follows former Ukip leader Nigel Farage to the US as he strengthens his ties with US President Donald Trump. It also shadows Gina Miller as she tried to check Brexit in the Supreme Court.
The programme comes after the Queen's Speech, which took place earlier today, whereby she unveiled an Immigration Bill to establish post-Brexit migration rules, as well as the Great Repeal Bill, which will pull EU law into UK law on the day the UK splits from the bloc.
Her Majesty said: "My government will seek to maintain a deep and special partnership with European allies and to forge new trading relationships across the globe.
"New bills on trade and customs will help to implement an independent trade policy, and support will be given to help British businesses export to markets around the world."
Brexit Means Brexit: The Unofficial Version airs tonight (21 June) at 8pm on BBC2.