Rhode Island courts UK investment unworried by shape of post-Brexit US-UK negotiations
Brexit won't impact relationships with UK businesses, or dampen bid to enhance cooperation with British Investors, says Rhode Island commerce secretary.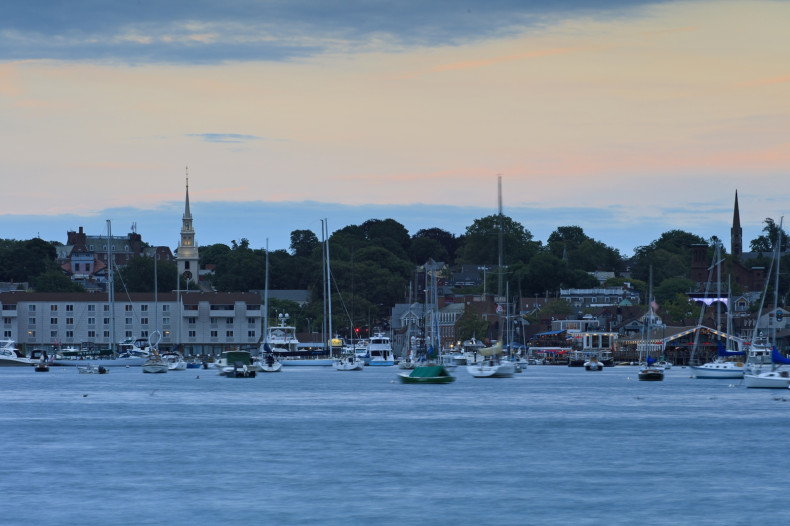 In its bid to attract foreign direct investment, the US state of Rhode Island (RI) appears decidedly unworried about the impact Brexit could have on British-American investment flows, that's if the exuberance of its first ever Secretary of Commerce Stefan Pryor is anything to go by.
Speaking to IBTimes UK, while in London to hold official meetings with existing and potential British investors, Pryor said: "The UK is RI's number-one trade partner in Europe; we don't expect Brexit to change that. Whatever the precise outcome of the post-Brexit era is at a Federal level, they'll be continued strong business relations between our state and the UK.
"In every situation in flux, there is an opportunity. With the reorganisation of business life around Brexit, we in RI want to be part of the dialogue, however nascent the discourse, so that we can yield mutually beneficial outcomes."
Pryor is pragmatic enough to acknowledge that British investors might well adopt a wait-and-see approach when it comes to foreign direct investment (FDI) in Rhode Island, contingent upon what kind of bilateral deal Downing Street and the White House can conjure up in a post-Brexit world, and once a new US president is in office.
"However, Rhode Island's message to our British friends was, and remains the same either side of EU referendum – we offer unique opportunities that may be an exception to the rule whatever the international condition."
The state's commerce secretary says having been ravaged by the global financial crisis, RI is of late undergoing a bit of a renaissance under venture capitalist turned Democrat politician Gina Raimondo, who took the state governor's office in 2015 after four years as its treasurer.
Recognising the need for a state-wide infrastructure upgrade, Gov. Raimondo triggered "Rhode Works" a road and bridge renewal programme, borrowing $300m (£246m) against future federal highway funding and refinancing old borrowing to yield an additional $120m.
The drive won accolades around the US, with even Vice President Joe Biden popping in to examine and applaud RI's scale of ambition.
"For foreign investors, it demonstrates we are putting our money where our mouth is. In tandem with that we are demonstrating to investors, both foreign and domestic, our pro-business credentials."
State's overtures include the elimination of sales tax on commercial energy bills. "Businesses could benefit from a job-related incentive scheme where the RI government will refund to the company the personal income taxes generated by new jobs it creates. That can yield up to refunds of $7,500 per job for up to 10 years," Pryor says.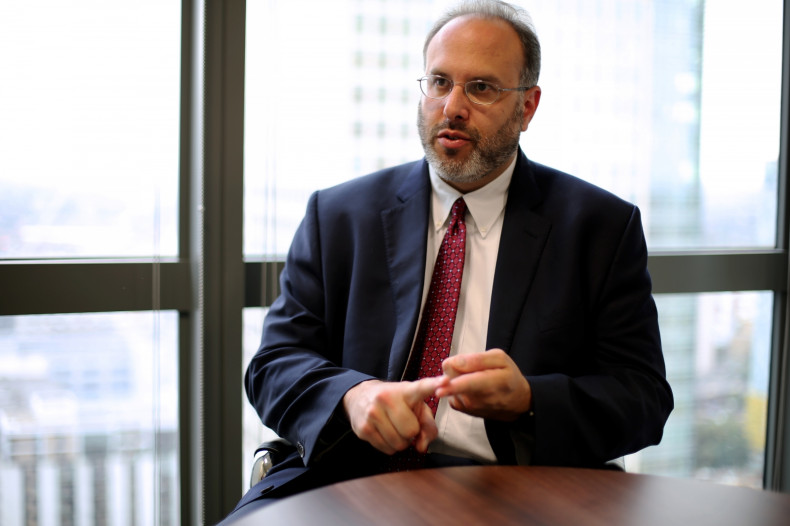 RI has also put forward real estate investment tools enabling companies to fill a gap in the project. "If a company is building a new office complex or a new manufacturing plant, we can finance up to 30% of the project cost through government investment. We also have the lowest corporate income tax among the New England states, and compete for the lowest corporation tax in the US north-east."
"Whether we are talking manufacturing, finance or bioscience, RI has a significant claim to each of these sectors, ably supported by Brown University, University of Rhode Island and Bryant University."
Another arena RI is keen to stake its claim to is the burgeoning information technology industry. However, for UK tech investors including London's so-called "Shoreditch Crowd", forays into the US almost invariably mean flirting with setting up operations in Massachusetts or California. So why should they look at RI?
"Both those markets suffer from rising operational costs, especially those related to office space and commercial real estate. Pricing of other factors, including labour, are also escalating by the year. Additionally, while not belittling such august and world renowned institutions such as MIT, Stanford and Harvard, there is also a fair degree of academic saturation."
Pryor is also quick to point out that RI's capital city of Providence is a mere 35 minutes on the Amtrack line from Boston, MA, if the city is your thing, offering considerably lower operational costs, an abundance of labour, supported by educational, research and development hubs he describes as "unsaturated and brimming with confidence."
Going on current form, RI's sales pitch is clearly working. It has signed nine job-related deals in past nine months, with companies ranging from GE Digital – the US engineering behemoth's Internet of Things (IoT) outfit – to the UK's very own global tea and coffee proponent Finlays.
Pryor says attracting renewable energy sector players from the UK remains an ambition. "Many US states are still talking about getting involved in the renewables sphere. RI is actually doing it in a way that is striking – Wwe are home to the 30 megawatt, five turbine Block Island Wind Farm; the US' first deepwater wind farm project.
"RI has pedigree in shipbuilding and maritime industries, as well as composites. The offshore renewables industry fits well in such a setting."
Pryor says RI is sometimes overlooked, often unjustifiably, in the context of the larger north-eastern US states by foreign investors. "There are other states that may loom larger in the international mind. However, we look for opportunities where others may not and offer a pretty good return for investors' dollars."
In the post-Brexit world of a weaker pound, it's a message that could sit well UK investors looking to set-up shop stateside.