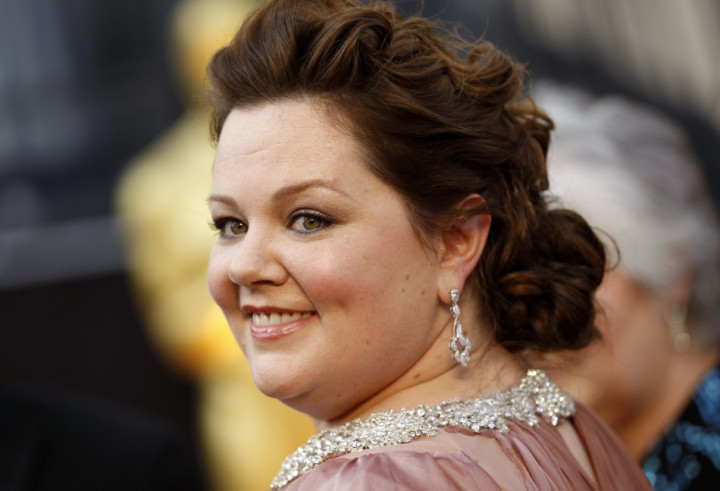 Hollywood actress Melissa McCarthy has revealed that she was robbed at gunpoint before getting her big break in films.
The Bridesmaids star was threatened by an armed crook shortly after moving to Los Angeles to pursue her movie career. Her assailant was later caught by police and sent to prison.
In a candid interview on US talk show Jimmy Kimmel, McCarthy revealed details of the terrifying ordeal.
"I worked at Starbucks, I worked at the Y in Santa Monica and I worked at a dry cleaners on like 3rd and Wilshere, where I was actually held up," she said.
"Yeah, at three o'clock in the afternoon, on Wilshere Avenue and 3rd, which is like sunny and bright and people are out walking."
The 44-year-old star didn't realise what was happening until thief jumped behind the register in the dry cleaners.
"I walked in and there was a guy behind the register and I was like, 'Oh, that's weird. I wonder... has he lost his ticket?' And then I see a gun and I was like, 'Oh my God!' And I couldn't... Everything that you should say or do did not happen and he had my backpack which was like my life. That's my keys, my make-up."
Although she was grateful she was unharmed, she was upset about losing her backpack which contained her mascara.
"I was like, 'I can't replace mascara', I didn't have any money and I just kept crying going, 'You have my bag that has my make-up in it, you have my bag'. And he was like, 'Shut up, shut the blank up'."
Her anger gave her the motivation she needed to put the assailant behind bars. She said: "I went to court enough times and finally put him in jail."