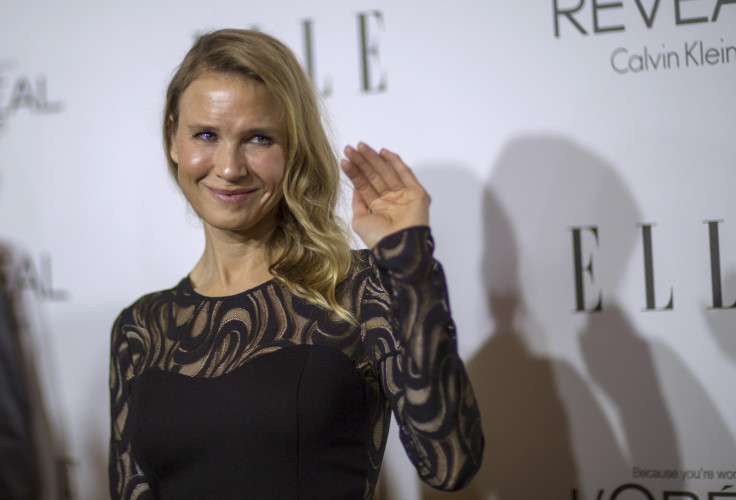 As Renee Zellweger prepares to make her return to the big screen in the highly-anticipated sequel to 2004 movie Bridget Jones: The Edge Of Reason after a six year hiatus, the actress has revealed why she choose to bow out of Hollywood.
Speaking to British Vogue the cover star opened up about how exhausting the rat race became and why she needed a self-imposed hiatus to maintain her sanity. The Oscar-winning star said: "I was fatigued and wasn't taking the time I needed to recover between projects, and it caught up with me. I got sick of the sound of my own voice, it was time to go away and grow up a bit."
While the 47-year-old Texas native admitted that as a creative it was difficult turning down opportunities during her break, she believes the sacrifice was however worth it.
"I found anonymity, so I could have exchanges with people on a human level and be seen and heard, not be defined by this image that precedes me when I walk into a room," she explained. "You cannot be a good storyteller if you don't have life experiences, and you can't relate to people."
Zellwegger will be reprising her role as the accident-prone British publishing executive as she enters her 40s alongside Patrick Dempsey and Colin Firth in Bridget Jones' Baby, when it hits cinemas in September. While plot details remain under wraps, the film is said to be based on columns written by creator Helen Fielding and not her latest novel Mad About The Boy. Director Sharon Maguire, who was at the helm for Bridget Jones's Diary in 2001, will be back in charge.
Although Zellweger shied away from the spotlight during her moviemaking sabbatical, she still managed to make headlines in 2014 after her dramatically new look furling rumours she had gone under the knife. At the time she dismissed the speculation as 'silly' explaining that her altered appearance was the result of taking good care of herself.
"My friends say that I look peaceful. I am healthy," she told People magazine. "People don't know me in my 40s. "People don't know me [as] healthy for a while. Perhaps I look different. Who doesn't as they get older?! Ha. But I am different. I'm happy."
In an interview with Today she added that she was unaware of public obsession with her looks. "It's not really part of my life. It's part of the job, that I don't really experience except when I step into this arena. In my home I'm not aware of it. I don't do any kind of social media, so I don't see it. I like to have.... I guess you would call them, real experiences."