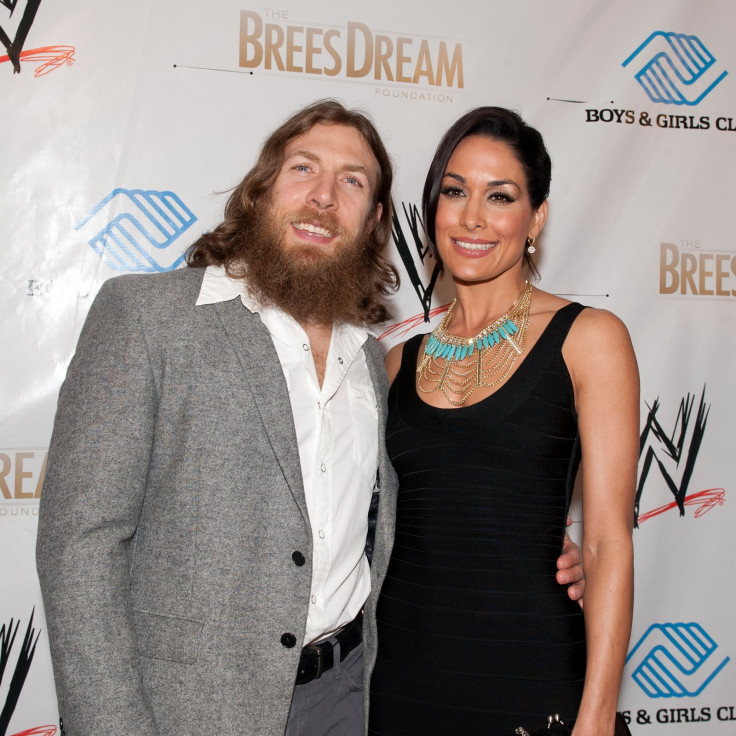 Brie Bella is expecting her first child with husband Daniel Bryan and the Total Divas star is excited about the new chapter in her life. Confirming the news to E! Online, she said, "It has always been a dream of mine to become a mother."
"Now that it is finally real, it fills me up with so much happiness. I can't wait to see my husband, Bryan, be a father to our child. I am so excited for this new chapter in our lives," the former WWE Wrestler said.
Brie tied the knot with WWE legend Bryan back in April 2014, and since then the couple have been vocal about their desire to start a family. Bryan shared that he could not stop smiling after he heard the news. "The day we found out, I just couldn't stop smiling. We are so excited to be parents. Every time I look at Brie's stomach, I'm amazed that there is a little life in there," he said.
In an earlier interview with E! News, Bella had revealed that she would "love" to return to WWE, but only after she becomes a mother. "I think when I have my first child...whenever that is, I would love to make a comeback to that ring. I think it would be awesome to actually be the real momma Bella," she said.
Total Divas season 6 premieres on 16 November at 8pm on E!
In the sixth season of the show, Brie Bella, Nikki Bella, Eva Marie, Naomi (Trinity), Natalya (Nattie) and Paige will continue to give viewers "an inside glimpse of the non-stop action of their professional careers and the drama of their everyday lives". The upcoming season will introduce fans to WWE Superstars Lana and Maryse and WWE announcer Renee Young.