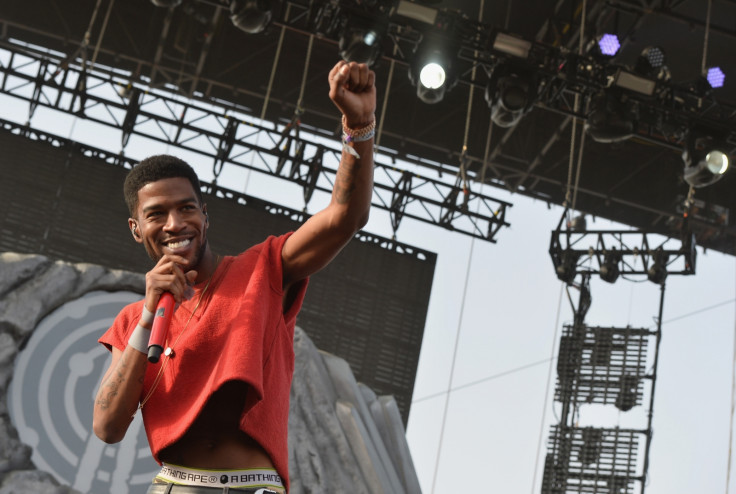 Kid Cudi announced on social media that he has checked into rehab for depression and suicidal urges. The rapper said in a long Facebook post that he is not at peace and admitted he has been "living a lie".
"Its been difficult for me to find the words to what Im about to share with you because I feel ashamed. Ashamed to be a leader and hero to so many while admitting I've been living a lie. It took me a while to get to this place of commitment, but it is something I have to do for myself, my family, my best friend/daughter and all of you, my fans", he posted.
"Yesterday I checked myself into rehab for depression and suicidal urges," he continued. "I am not at peace. I haven't been since you've known me. If I didn't come here, I would've done something to myself. I simply am a damaged human swimming in a pool of emotions everyday of my life. There's a raging violent storm inside of my heart at all times. Idk what peace feels like. Idk how to relax."
Cudi, who made headlines for calling his former mentor Kanye West a "fake" rapper, admitted to fans that "anxiety and depression have ruled his life." He said, "My anxiety and depression have ruled my life for as long as I can remember and I never leave the house because of it. I cant make new friends because of it. I dont trust anyone because of it and Im tired of being held back in my life. I deserve to have peace."
The rapper, whose real name is Scott Mescudi, said he will come back stronger and better. "Love and light to everyone who has love for me and I am sorry if I let anyone down. I really am sorry. Ill be back, stronger, better. Reborn. I feel like shit, I feel so ashamed. Im sorry," the American singer wrote.
If you or someone you know is suffering from depression, please contact a free support service at Mind.org.uk or call 0300 123 3393. Call charges apply.