In a bizarre move, cinema legend Brigitte Bardot has written a letter to Karl Lagerfeld's cat, Choupette, urging the pet to persuade the fashion designer to stop using fur in his collections.
The 80-year-old actress and renowned animal rights activist posted the message as the white-haired style icon – Lagerfeld, not the cat – is due to arrive in Paris to showcase the fur offerings of his fashion house, Fendi.
"Dear Choupette, I count on you to purr at the ears of your daddy Karl [and tell him] of the distress that all your little furry brothers face when he promotes their remains," she wrote according to AFP.
"They, who like you asks nothing but to live, are innocents sentenced to death because their skin are used as adornments by inhuman [people]."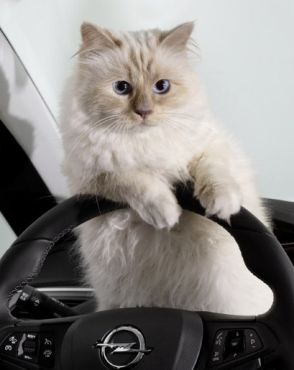 "He can't deny you," she added. "I'll caress you my gratitude".
Lagerfeld, Fendi's head designer and creative director, has previously defended his use of fur in fashion.
Earlier this year, the German stylist claimed that Choupette is a millionaire, making €3m (£2.1m, $3.3m) last year alone. And he has previously said he would marry her if he could.
"She did two jobs and made €3 million last year," he told NY Mag. "One was for cars in Germany and the other was for a Japanese beauty product. I don't allow her to do foodstuffs and things like this. She's too sophisticated for that."
He added that Choupette is a little grumpy ("she hates other animals and she hates children") and has two personal maids.
It is not clear if she reads fan mail and letters from animal rights activists.