Thanking the cheering crowd Monsieur Emmanuel Macron gave a stirring speech in which he spoke of rebuilding and uniting France and said that the whole world was looking at them.
Oh yes, that entrance theme song was no slip up and there can be little doubt that the important message it was sending was, in no small part, to that segment of the world just across the Channel.
A relative newcomer – he will be the youngest leader of France since Napoleon, with his fledgling party, En Marche! (Forward! / Association for the Renewal of Political Life) – it is no secret that Monsieur Macron is very pro-European, frequently described as "a complete Europhile". In a recent speech, he said, "I will defend Europe; it is our civilisation which is at stake... I will work to rebuild ties between Europe and its citizens."
On finishing his address on 7 May, the president-elect – along with his wife Brigitte and scores of young supporters invited to the stage – sang The Marseillaise, France's national anthem, with passion.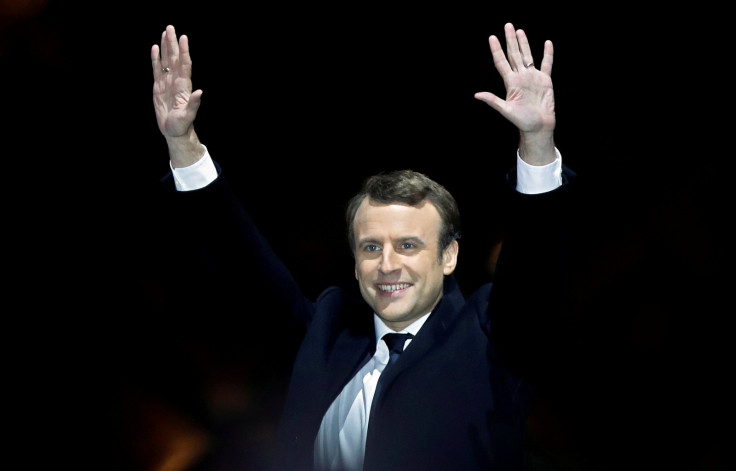 Madame Macron must, by no means, be underestimated in the coming five-year presidency, indeed it might be fair to say that the couple will be a de facto tag-team as she is known to write many of his speeches and often vets those he does not write. A mutual friend told the BBC on 7 May that Madame Macron is the only person that truly knows the new president and the only person he trusts absolutely.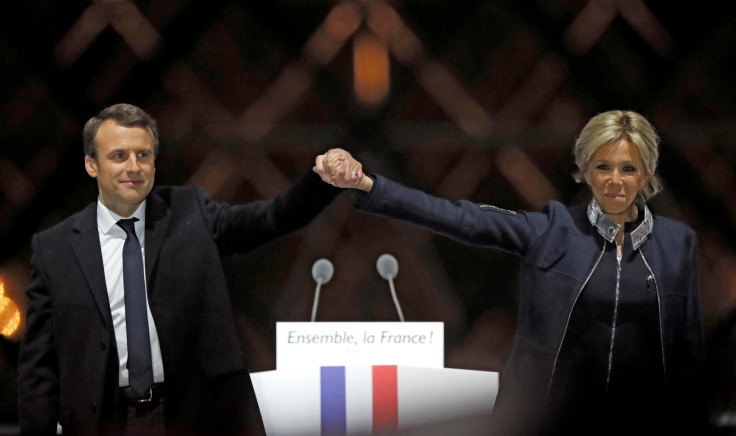 Marc Ferracci, a campaign adviser, told Bloomberg's Helene Fouquet in April that his wife effectively helped set his agenda: "Her presence is essential to him", and he has told his cheering supporters on a number of occasions: "Without her, I wouldn't be who I am".
Bloomberg also cited a France3 TV documentary which highlighted how much Madame Macron "choreographs" his election campaign with one clip showing the presidential candidate "preparing for a key speech only to have her jump up from her seat. "Your voice drops at the point where you say 'for'" she says, "Raise your voice so we know what you are talking about."
As for their relationship – madame is much older than her husband – she explains their connection by quoting French philosopher Michel de Montaigne: "We rub and polish each other's brains".
The woman behind the man and by no means for the first time – doesn't Donald Trump have his daughter Ivanka?
There is, I suspect another influential lady who will be most willing to work closely with and support France's president-elect and that is Germany's Angela Merkel. After Monsieur Macron's far-right opponent Marine Le Pen conceded defeat, the congratulatory messages started to come through from other world leaders. The German Chancellor's spokesman Steffen Seibert praised Monsieur Macron for his victory and for his support for a strong and united Europe.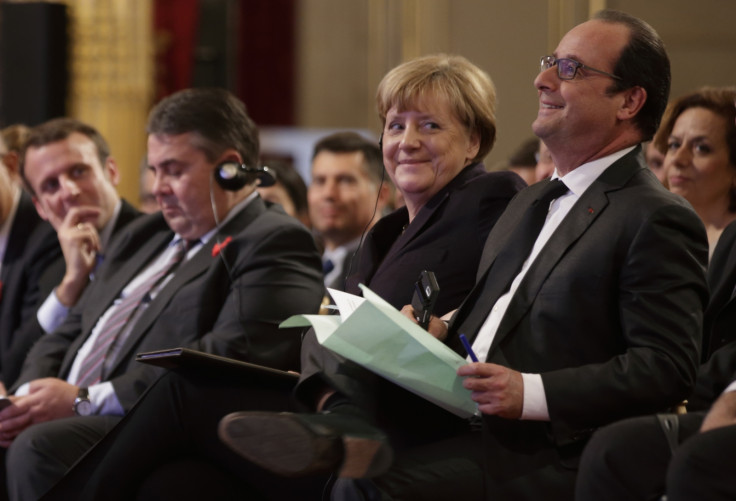 There was one message however that I noticed flashed on the side of screen as I watched the president-elect make his address to that crowd outside the Louvre that was from Frau Merkel. It was a message more personal in that she addressed him by his first name – Emmanuel. If the pair are on a "tu/toi", "du/dich" relationship already, it can only further both countries chances of bringing about the reforms that the European Union (EU) needs and which both have maintained are necessary.
Monsieur Macron's decisive victory with over 65% of the vote against the Front National's Marine Le Pen's 34% (about 11 million voted for the far-right party) was undoubtedly just the result that both France and the EU needed. If Madame Le Pen had won it is almost certain that the EU would simply implode and damage France severely.
Yet this is just the start of what could prove a difficult road for the new leader in a country where the politics of the parliament is frequently insufficient to satisfy the populace and so supplement that with the politics of the street, the barricade, the strike and the farmers' motorway block. As the German political writer and commentator Thomas Kielinger observed on 6 May – on BBC2's Dateline London: "The French have a visceral resistance to change".
Monsieur Macron will be hoping his En Marche! will do well in next month's election for the National Assembly and he can be sure that Brigitte and Angela will be backing him all the way.