Brigitte Trogneux – très chic or très fou? France's First Lady and her unorthodox, boho style
Mrs Macron is the 64-year-old wife to new French president, Emmanuel Macron, 39.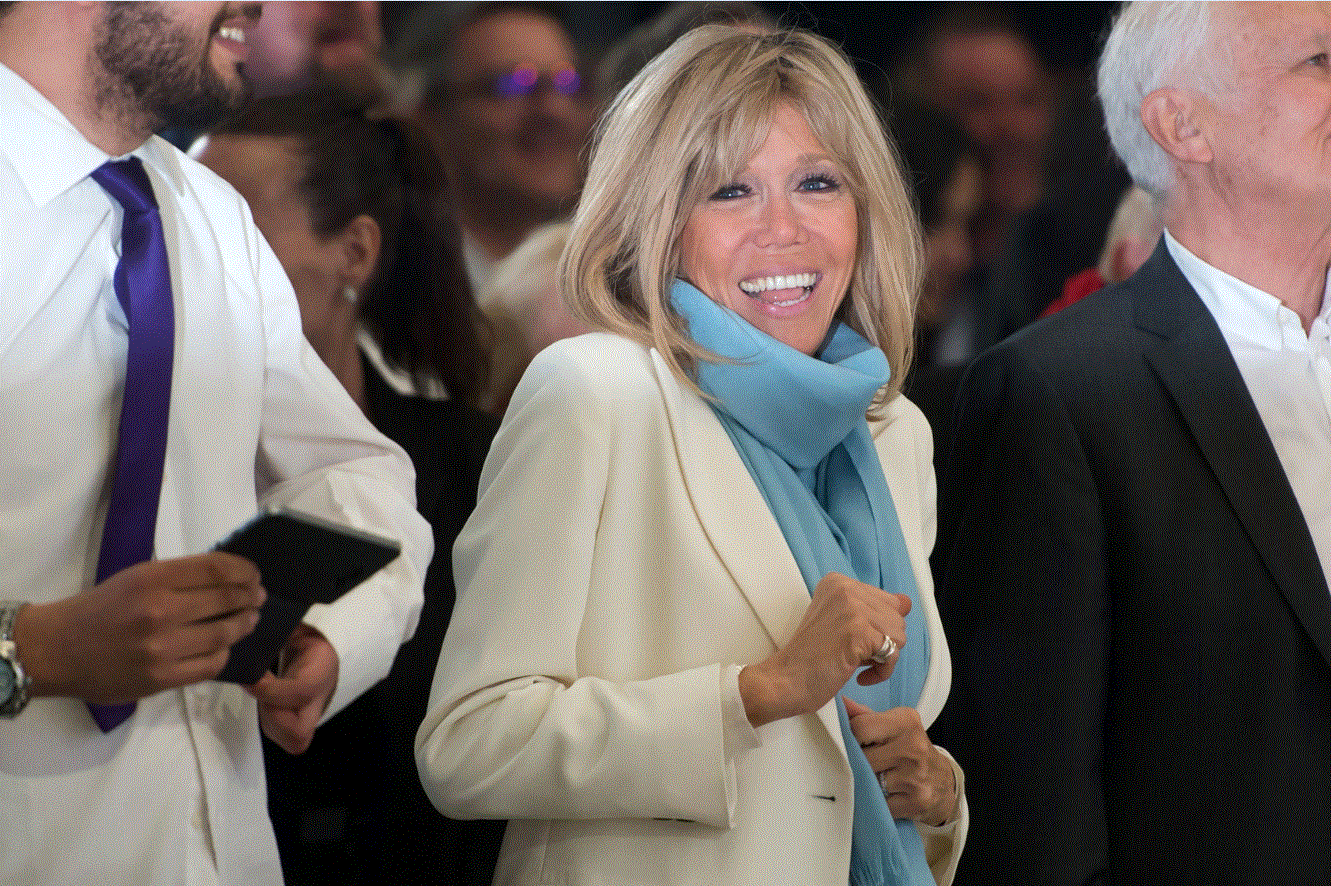 She's 25 years older than her husband, new French president Emmanuel Macron, but school teacher Brigitte Macron has already caught the attention of style critics for her fashion rule-breaking outfits.
After falling in love when Macron attended her literature and theatre classes while she taught at La Providence – a Jesuit high school in Amiens – the politician described their love as "a love often clandestine, often hidden, misunderstood by many before imposing itself".
On Sunday (7 May), Macron defeated Marine Le Pen in the French presidential election with a comfortable 65.1% to Le Pen's 35.9%, and Mrs Macron became France's new First Lady, all set to move her colourful wardrobe into Élysée Palace.
As the First Lady of the world's most stylish country, a lot of eyes are on Mrs Macron, particularly from the sartorial world.
She's already been praised for having her own style and dubbed Brigitte-With-the-Good-Hair, boasting a mega-watt smile, bronzed tan and endless legs. Unlike many wives of politicians, she hasn't yet succumbed to wearing power suits, drab colours and court shoes and chooses to wear whatever takes her fancy, making for a rather unorthodox First Lady.
So far we've seen everything from a little black dress to a bright blue coat and trainers on the French First Lady, and she's no doubt got a few more style surprises up her sleeve.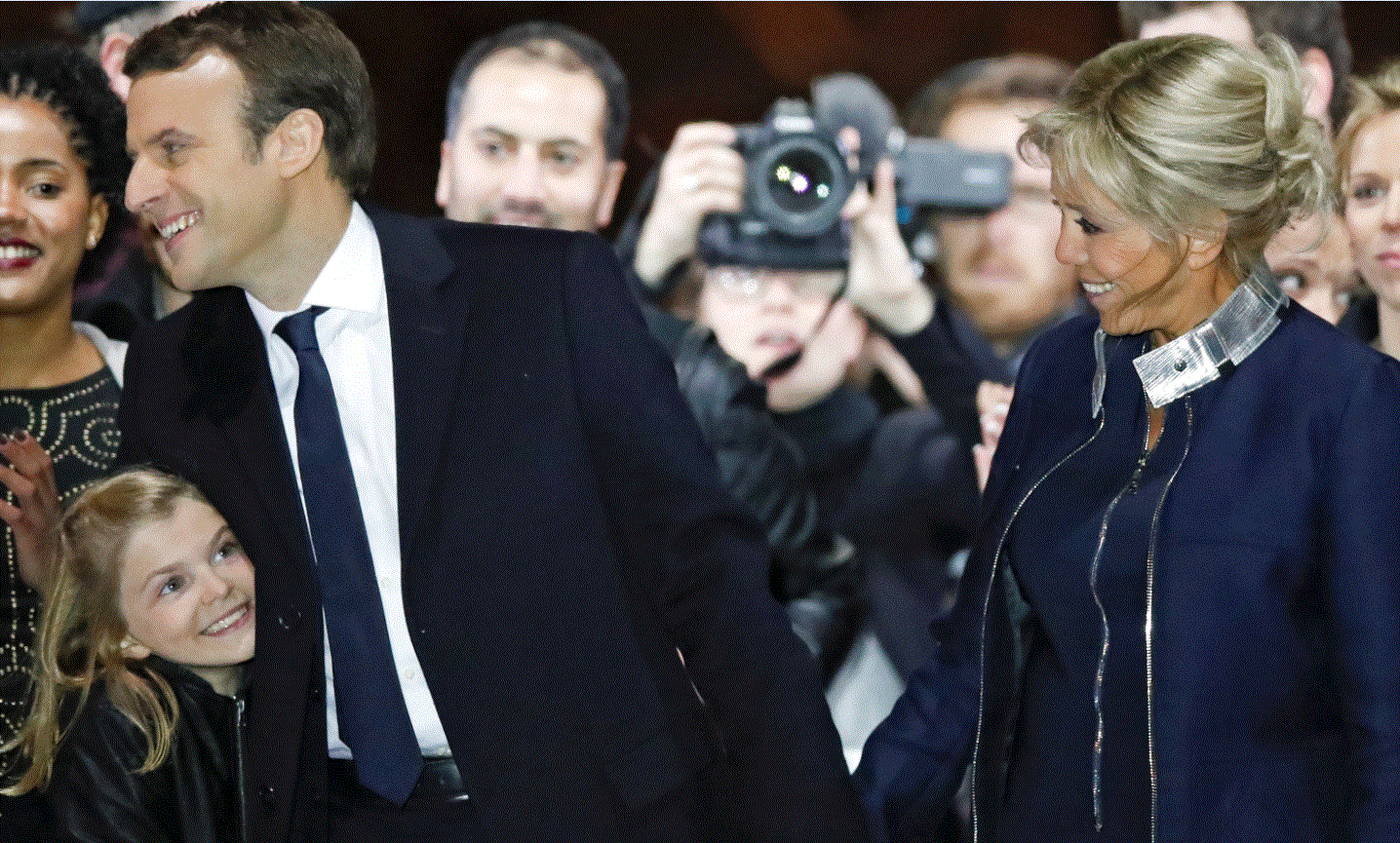 On election night (7 May), Mrs Macron opted for a fashion forward Louis Vuitton coat featuring a statement metallic collar, and - at another event – also opted for atypically French blazers, skinny jeans and heels.
She isn't afraid of playing with style boundaries, once wearing a white brocade lace dress teamed with a statement beige suede coat.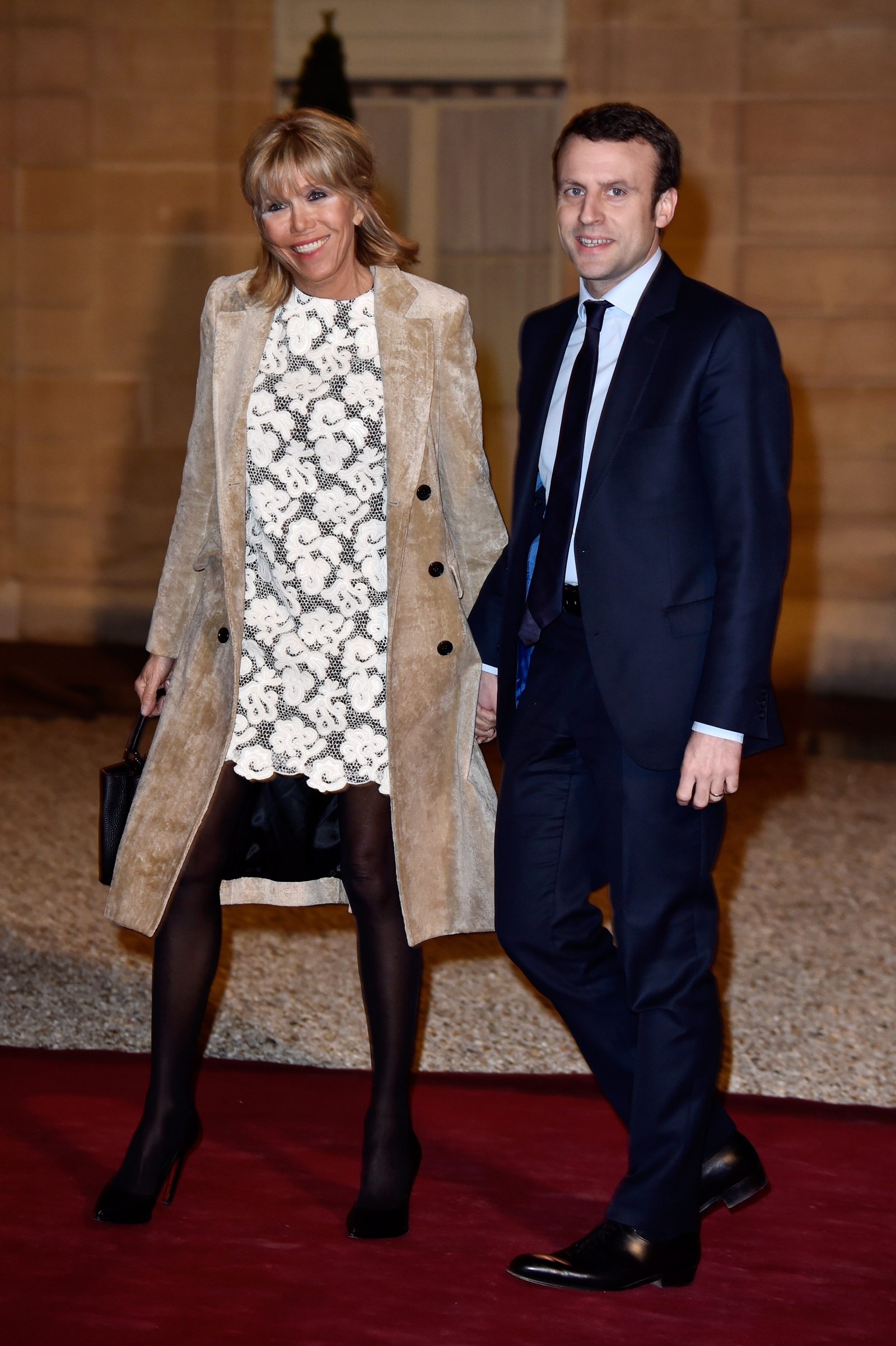 Since becoming a French national figure, Vogue described Mrs Macron's style as "turning the tables on the Chic Bobo aesthetic". You could definitely say that.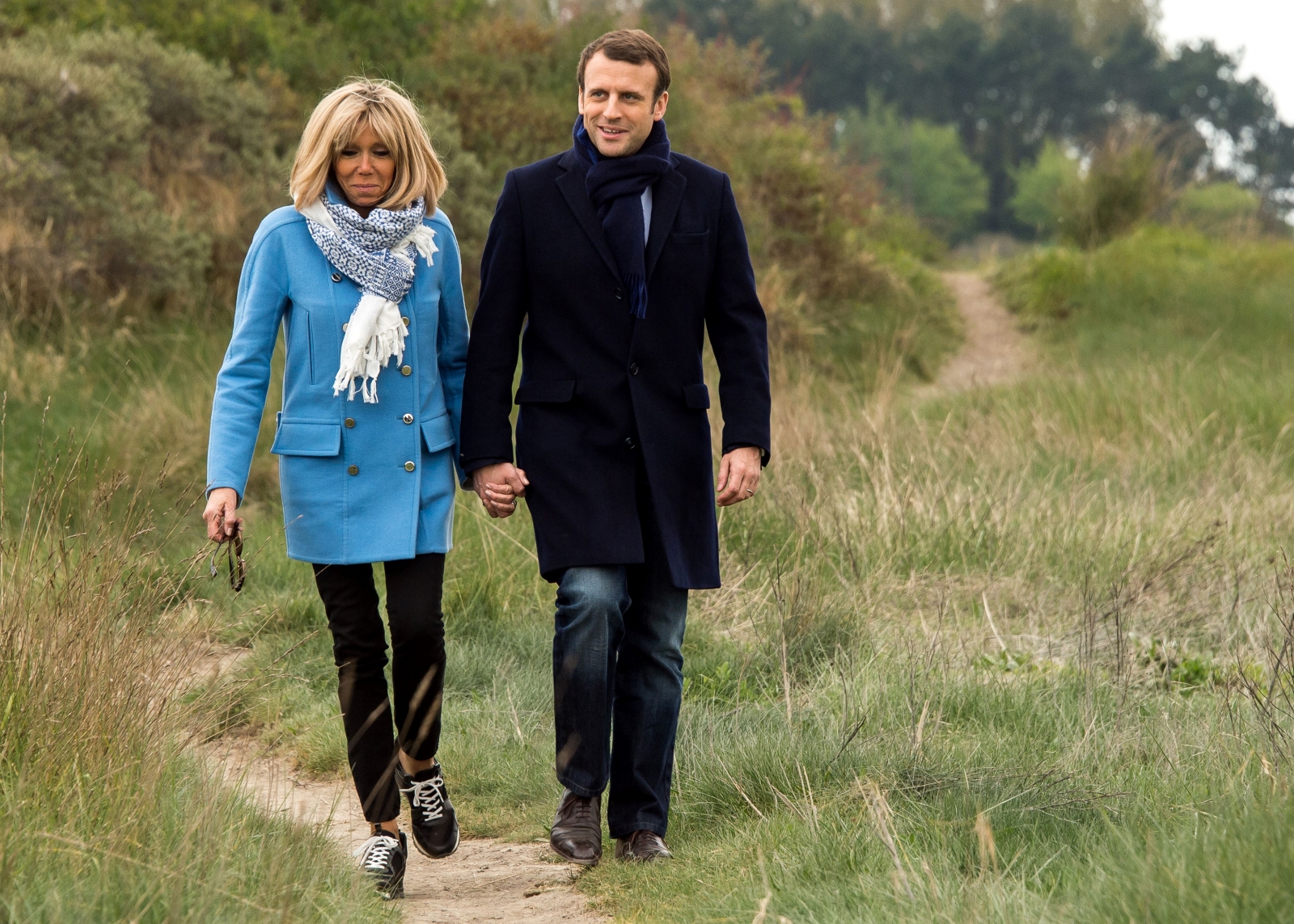 When Mrs Macron met the president in 1992, she was married with three children while he was just 15 years old. Their romance has been spoken about widely in the press, with Macron being just 17 when he declared his wish to marry her.
The couple married in 2007 and despite having no children together, Macron claims that his wife's three children and seven grandchildren are his family.