Brit facing jail after touching man's hip in Dubai bar does not know when 'horrible dream' will end
Jamie Harron, 27, has been stripped of his passport and has so far racked up more than £32,000 in legal fees.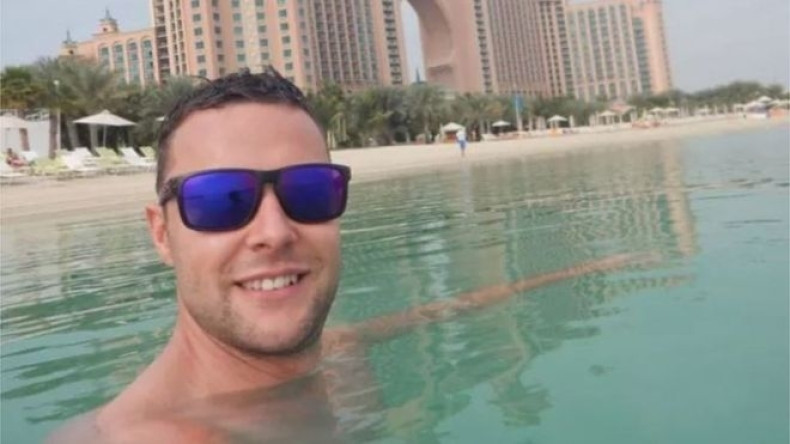 A British man facing jail in Dubai after accidentally touching a man's hip in a bar has said the nightmare ordeal has left him "broken financially and emotionally".
Jamie Harron, an electrician from Scotland, is facing three years in prison after he was arrested for drinking and public indecency in July.
The 27-year-old was at the Emirate's popular Rock Bottom bar with a friend when he says he touched the man on the hip in order to squeeze past him, before finding himself under arrest.
Since then he has racked up more than £32,000 (€35,700) in legal fees and has been unable to fly home because authorities have stripped him of his passport.
The electrician appeared in court earlier this week, but was told he must remain in the city as proceedings continue. He is due to again appear before a judge in two weeks.
Harron said: "The whole thing is like a horrible dream and I just don't know when it is going to end. I thought it would be over by now but it feels like it will never be.
"I am lucky I have friends to stay with but this has broken me, financially and emotionally. I am in debt because of the legal fees and won't even be able to afford to appeal the case if it doesn't go in my favour."
Harron's supporters say his Jordanian accuser, who reported the incident to police, did it so he could brag to friends.
Radha Stirling, from campaign group Detained in Dubai, which backs Harron, said his accuser "was trying to show off his power in front of his friends".
The electrician said he and his friend had bought their first drink in the crowded bar when he placed his hand on the hip of man to ensure they didn't bump and spill their drinks.
The Jordanian man complained, the police turned up and the Brit was arrested and jailed in the city's tough Al Barsha prison for a few days, before being released on bail.
Tourists who consume alcoholic drinks at licensed venues in Dubai can still be arrested for being under the influence of alcohol.
Things were made worse when Harron was sacked from his job contract in Afghanistan amid the proceedings, forcing him to rack up large credit card debts and stay with friends while his case drags through the Dubai courts.
Jamie's father Graham and mum Patricia have spoken of the terrible toll their son's legal plight has had on them.
Graham said: "Patricia and I have not been able to relax for a moment. We never dreamed we would have to face something like this. We are a very close family and it is killing us to think of him spending even three nights in jail, let alone three years."
He also blasted the Foreign & Commonwealth Office (FCO) for promoting Dubai as a tourist spot, while failing to mention the risks faced by visitors.
"People have to stop visiting that country," he said. "Since Jamie was arrested, I have researched and found that this is more common than any of us think. It is unacceptable the FCO actually promotes the UAE to British tourists."
Last month a British tourist, Jamil Mukadam, was arrested. He faces six months in prison in Dubai after giving the middle finger during a row with a motorist.
The 23-year-old man from Leicester said he flashed the sign, viewed as a public obscenity in the United Arab Emirates, after getting into an argument with another driver near the Dubai Financial Centre in February. He was detained when he returned to the city in September.
The FCO web page on Dubai says: "You should respect local traditions, customs, laws and religions at all times. There may be serious penalties for doing something that might not be illegal in the UK."