Saudi man flees own wedding because bride's father wants daughter to drive
Groom walked out of ceremony despite relatives' attempts to make him negotiate with bride's family.
A Saudi groom fled his own wedding after the father of the bride told him the woman should drive, according to local reports. The bride's father reportedly said his daughter should be given a car and be allowed to drive once the Islamic kingdom's leadership lifts a driving ban for women.
The request was made minutes before the melka, a pre-wedding ceremony. The groom reportedly rejected it and walked out of the ceremony in spite of his relatives' attempts to persuade him to stay and negotiate with the bride's family, news site Al-Mars reported.
The groom, who also refused to take part in the banquet, had agreed to pay 40,000 riyals as dowry (£8082; $10,666) and that his bride-to-be could continue to work after the wedding. No other conditions were set until the day of the melka.
Some people took to social media to comment on the incident. While the majority of users disagreed with the decision to cancel the wedding, some praised the groom for walking out of the ceremony, English website Stepfeed reported.
For decades, Saudi Arabia was the only country in the world that denied women the possibility to drive. In October 2017, a Saudi woman was briefly detained and penalised for driving. She was later released by authorities with a warning.
But King Salman has issued a decree allowing women to be given driving licences, in what some say was the first step towards women's empowerment in the kingdom, which is ruled according to Sharia Law.
The ban will be officially lifted in June 2018. Until then, women are still barred from driving.
Several countries praised the Kingdom for what the Saudi ambassador to Washington described as "an historical move".
However, rights groups pointed out that the highly conservative Muslim nation still fails to grant women basic rights.
For example, Saudi women are still subjected to the so-called male guardianship, whereby they cannot perform certain actions or access certain places without the consent of their male guardian, usually a brother, father, son or husband.
Women cannot travel, obtain a passport, get married or open a bank account without consent.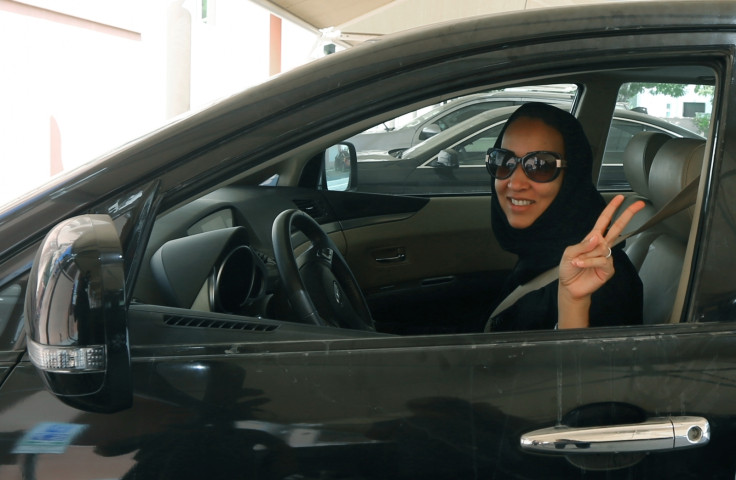 © Copyright IBTimes 2023. All rights reserved.