Spanish police have arrested a UK pensioner suspected of sexually abusing four children in the 1980s. Dennis Batty, 71, was detained at a holiday resort near Benidorm.
Police in Alicante swooped on fugitive Batty five months after a UK court issued a European arrest warrant for five charges involving children almost 40 years ago.
His victims were aged seven, 12, 13 and 15 at the time of the alleged assaults, which they say took place in York. Two of the accusers are female and two are male.
Police in Alacante issued a picture of the moment the OAP was bundled out of a patrol car into the police station on the Costa Blanca.
He was wearing a light blue denim jacket, a dark blue tracksuit and white trainers.
Batty could be jailed for more than 25 years if found guilty of the historic offences. Spanish authorities now hope to extradite him to the UK where he will face trial.
In a statement, Spain's National Police say Batty had been hiding on a holiday resort called Calpe. They would not release the precise details of the location.
A spokesman for the National Police in Alicant said: "We were informed the fugitive could be living in Calpe and set up a watch on the British national which culminated in his arrest.
"The detainee allegedly committed a number of sex crimes against children during the eighties. The alleged victims were aged seven, 12, 13 and 15 at the time. They required counselling for years afterwards due to the psychological trauma they suffered."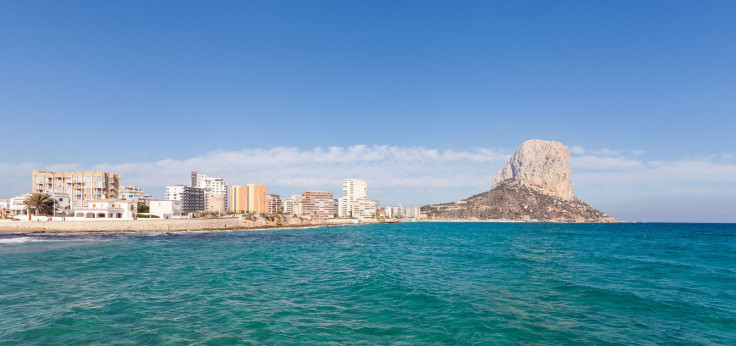 British authorities had suspected Batty was hiding out in the Alicante region of Spain when they sought a European arrest warrant in September 2017.
North Yorkshire Police and the CPS gave district judge Adrian Lower the application which would start the chain of events leading to his arrest.
Police launched a manhunt after four people accused him of assaulting them when they were children growing up in York in the 1980s.
Lower agreed to the application, which gave Spanish authorities the authorization to hunt down the suspect and arrest him.
Batty will appear in Madrid for an extradition hearing. It is not presently clear when the session will take place.