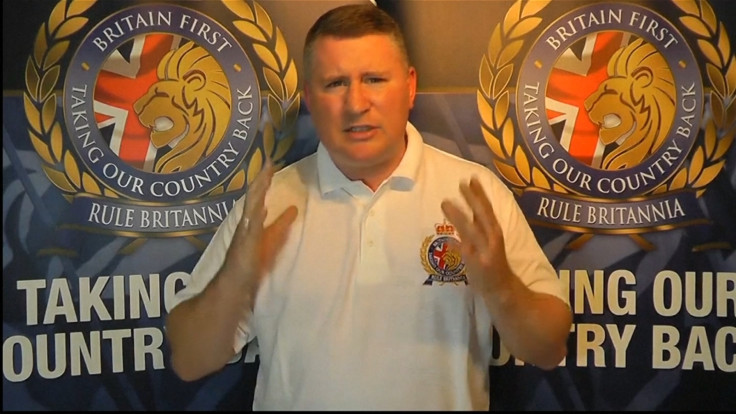 Paul Golding, former leader of far-right political party Britain First, has been jailed for eight weeks over breaching a High Court injunction, when he was involved in a so-called "mosque invasion" in Cardiff.
Golding, 34, was said to have caused "serious harassment, alarm or distress" after he joined members of the group in targeting the city's Al-Manar Islamic Centre.
The incident on 20 August saw Golding film his activists from outside the mosque as they grilled worshippers inside the Islamic centre over allegations, printed in a national newspaper the previous month, that their Imam was a "radical preacher".
Golding admitted that his involvement in the incident breached a civil High Court injunction granted to Bedfordshire Police a week before, on 11 August, which prohibited him from entering, or encouraging others to enter, any mosque in England and Wales for three years.
The police force had sought the injunction after arguing the party had caused "community tensions" with their anti-Islam activism in Luton.
Golding stood in silence as he was sentenced to eight weeks in prison at the Royal Courts of Justice on Thursday (15 December). He will serve four weeks behind bars.
Judge Moloney told Golding the breach was "a deliberate and cynical defiance of a court order" that had been designed to "protect Muslim communities".
James Weston, for Bedfordshire Police, told the court that trustees of the Al-Manar mosque had been left feeling "distressed" after the incident and had feared the verbal confrontation with Britain First members could have turned violent.
Before being sentenced, Golding's defence, Neil Guest, said his client offered his "full and unreserved" apology for the breach, adding that his party would not engage in so-called "mosque invasions" in the future.
He said Golding had not deliberately gone against the terms of the injunction but had simply not understood them - something the judge later said he was satisfied was "not true".
Guest added that Golding was no longer as politically active as he had been, having recently stepped down as leader of Britain First for family reasons. He remains a member of the party, he added.
But the judge said the mitigating factors offered by the defence were not substantial enough to avoid Golding being sent to prison.
The judge said: "There can be no doubt that [Golding] broke the injunction by instructing or encouraging those men to enter the mosque.
"Such an injunction is granted to prevent serious anti-social behaviour. This particular injunction was granted not merely to protect certain individuals but to preserve public order in the widest sense throughout the country.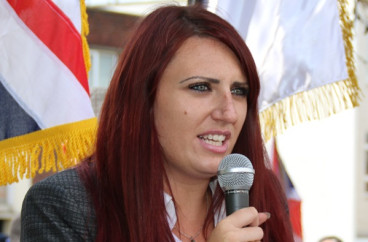 "The conduct was by its nature of an extreme kind, calculated to increase tensions between different members of the community of this country, particularly to affront the Muslim community.
"Such conduct was plainly calculated to give rise to the risk of provocation and violence and further extremism and tension on all sides of the community.
"These are most serious matters at the present time."
Britain First is currently led by former deputy leader Jayda Fransen, who was outside the court with other supporters when Golding was sentenced.
She is also subject to the High Court injunction but was not present during the Cardiff incident.
A separate case last month saw Fransen, 30, convicted of religious harassment after shouting at a Muslim woman for wearing a hijab during a Britain First march though Luton in January.