A heavy cannabis user who murdered his seven-month old son after he couldn't "control his anger" has been jailed for life. Kane Kennedy, 20, from Heysham, was found guilty of killing his son Oskar Jobey-Kennedy by smothering him at his flat in Morecambe in October.
During a trial at Preston Crown Court, the jury heard how Kennedy had grabbed and twisted the testicles of his son, as well as forcing his fingers inside his mouth in a bid to silence the child, before completely smothering him with his hand.
Paramedics arrived at the flat to find Oskar unresponsive. The seven-month-old baby was taken to the Royal Lancaster Infirmary but was pronounced dead shortly afterwards.
A post-mortem also revealed Oskar had a "catalogue of other non-accidental injuries" including those to his genitals and inside his mouth, consistent with fingers being pushed forcibly inside.
Oskar's mother, Tia Jobey, had previously spoken about how she feared Kennedy would hurt their child as he would suffer from fits of rage as a result of his cannabis use.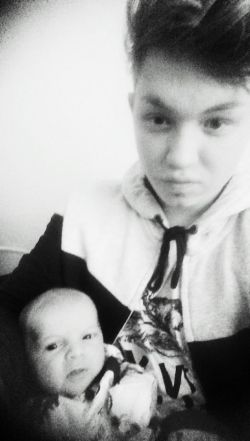 In a Facebook post, Jobey said: "You can't control your anger because of the weed I just want you to be a f*****g normal person. If you're not willing to be the man for me and for Oskar then I'm done."
Another read: "I'm trying to make sure Oskar is happy and safe and while you are addicted to weed and violent and abusive he's not safe at all. You throw him around like a toy, suffocate him, stick your finger down his f*****g throat! And he's always in the middle of our arguments and fights. If you aren't going to protect your son and be a f****** dad then I'm leaving."
After being found guilty of murdering his son, Kennedy has been sentenced to life with a minimum 18 years in jail.
Detective Chief Inspector Jon Holmes, of Lancashire Constabulary's Force Major Investigation Team, said: "Kane Kennedy has repeatedly changed his account of what happened on that fateful night and has tried to blame other family members to try to save himself.
"The person who should never be forgotten in this is Baby Oskar. He should have been able to look to Kane Kennedy for the protection and love of a parent. Instead this defenceless child found himself subjected to horrendous abuse and the injuries which sadly caused his death.
"My thoughts remain with the wider family of baby Oskar who have been through so much over the last year. I hope that this sentence can offer them some comfort as they try to move on with their lives."
Jobey, 19, of Balmoral Road in Morecambe, had previously admitted causing or allowing the death of a child. She was earlier sentenced to 30 months in prison.