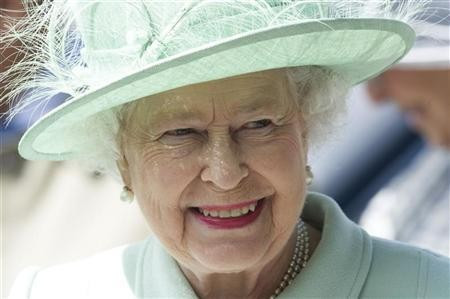 Britain's tallest policeman was on duty after Queen Elizabeth was admitted to hospital with a stomach bug.
PC Anthony Wallyn, who stands 7ft 2ins tall, was deployed outside London's King Edward VII Hospital after the monarch complained of gastroenteritis.
The officer, who required a custom-made uniform when he joined the force four years ago, was on guard alongside the smallest officer in the Met's Westminster Borough Support Unit, PC Tony Thich, who measures 5ft 6ins.
"I get 100-500 requests for a photo each day," said father-of-one Wallyn, who wears size 17 shoes. "It's like being famous - but without the money."
This is the first time in a decade that the queen has had to stay overnight in hospital. She cancelled her royal engagements including a trip to Wales.
Gastroenteritis is usually caused by a norovirus or food poisoning and affects one in five people each year.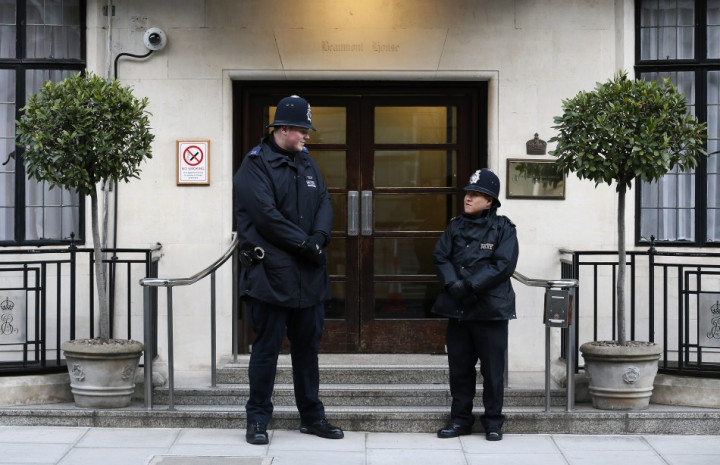 Common symptoms are vomiting and diarrhoea. The over-65s are most at risk from suffering complications that can sometimes prove fatal.
The 86-year-old head of state first experienced symptoms on Friday. Aides said that the decision to stay in hospital was purely precautionary.
She may remain in hospital for a few days.
King Edward VII is the hospital that the Duchess of Cambridge was treated in for acute morning sickness in December.
The private hospital made headlines after Australian radio hosts obtained details of the duchess's condition during a prank call. The nurse who took the first call committed suicide.